What are we referring to when we talk about thirst-quenching wines?
Have you ever heard of thirst quenchers (vin de soif)? Don't worry, they aren't some kind of magic potion! Rather, they are little treasures destined for those moments when we want to enjoy a flavoursome and refreshing wine that flows smoothly, without the need to stop and think too much about how it is made or where it comes from. These are wines meant to be enjoyed, with a special sparkle that will surely surprise you.
Have a look here.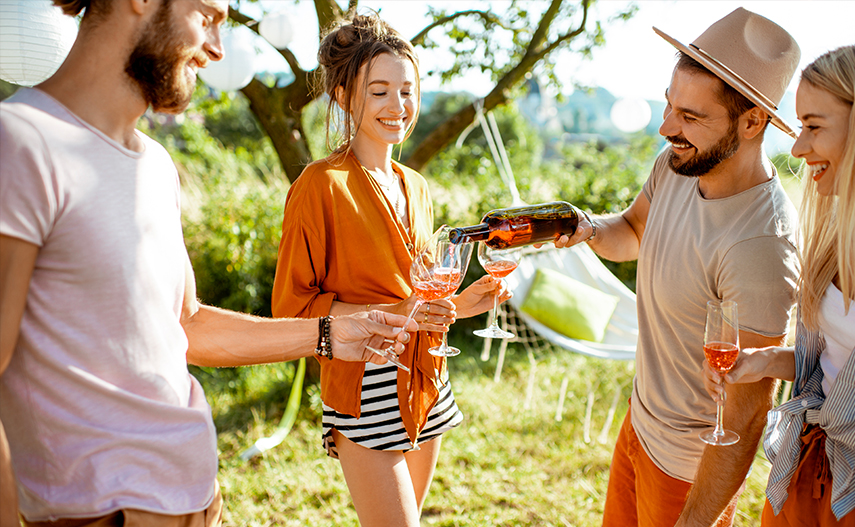 What are thirst quenchers?
The term vin de soif was born in France, and means wine for thirst (they are also known as quaffers). This is the best way to describe wines whose main purpose is to refresh. Let's say that 'they are like the lager of wines;' a refreshing drink perfect for hot summer days. 
Thirst quenchers are fresh, light and vibrant. They are fun wines made for immediate pleasure, and that is what makes them ideal for sitting back and enjoying a pleasant moment. These wines haven't been aged for long periods, on the contrary, they are made to be enjoyed without any fuss.
What characterises thirst quenchers?
As Mies Van der Rohe once said: less is more. And in the case of thirst-quenching wines, this minimalism and refreshing lightness are the key to their success. They are casual wines that do not require too much thought, because they are made to be consumed for pleasure.
They usually have a balanced acidity and an attractive aromatic profile, with fruity flavours and fresh notes that invite us to drink them easily. They are wines that, being less alcoholic, are smoother, which makes them very pleasant to drink, even on hot days. They are perfect for serving with light meals, such as salads, fish or seafood, or simply for enjoying on a sunny afternoon with friends and family. In short, wines that have been made to offer a lighter and juicier mouthfeel.
Don't be shocked by their simplicity, as there is an art to making a delicious and refreshing wine that is also well made. This character makes them such versatile and accessible wines that they will even surprise those who do not usually drink wine. Give it a try and let us know!
A vin de soif can adapt to different occasions. Whether you're at a casual get-together with friends, enjoying an afternoon picnic in the park or just relaxing at home, this kind of wine is always a great choice.
So, the next time you have that thirst for fun and are looking for something other than a regular wine, try a thirst-quenching wine. We promise they will surprise you and make you enjoy every moment with their freshness and juicy, irresistible flavour!