The potential of Gredos Garnachas according to Parker
For the fifth time, Robert Parker's team, led by Luis Gutiérrez, have turned their focus on the Gredos region and the potential of its wines.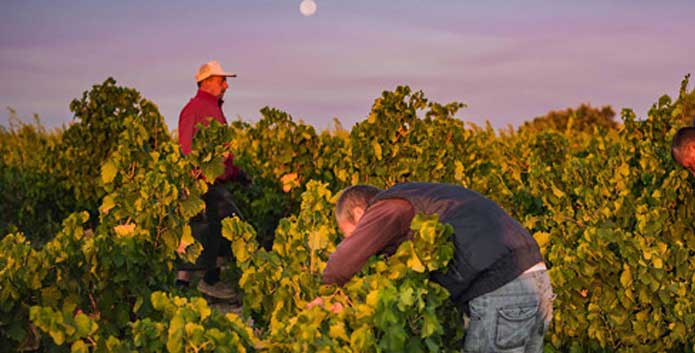 Luis Gutiérrez, taster for the prestigious Wine Advocate publication is turning his attention to the Gredos region, and it is not the first time. This is an area that has everything it needs to be its own Denomination of Origin, although it is not yet recognised as such. The wines are bottled under the Méntrida, Vinos de Madrid, Cebreros and Castilla y León denominations and the region is know for its Garnachas that ooze with potential.
It all started when people like Fernando García, Daniel Landi and Marc Isart, young winemakers with a focus on minimal intervention, discovered the potential of the Sierra de Gredos, a mountain range in central Spain that lies across the provinces of Ávila, Toledo and Madrid. It is an impressive and rather varied landscape where the vineyards are echos of the past and lie in the foothills, holding onto their mountain influence. The soils are mainly composed of granite and the altitudes vary widely between 600 and 1,200 metres above sea level, providing the freshness that is so characteristic of Gredos wines.
There are still not many wineries in the region; some are very small and localised, but the majority are run by young winemakers who work to recover these forgotten vineyards and express the typicity and variety of soils that Gredos enjoys. Their grape cultivation process is refined every year, and that is clear to see in the resulting wines. The unusual climate of 2017 produced wines that were not as mature or concentrated, whereas the 2018 vintage shows a greater understanding of the region, and the terroir comes through more clearly. Fresh, fruity and exciting wines that are finding their own way in the world of wine and are now beginning to make a name for themselves.
5 of the best Gredos Garnachas, according to Parker
This red wine is the crown jewel of Comando G, one of the young wineries leading the way in reviving the Gredos region. A 100% Garnacha red wine that comes from a small plot of about 0.3 hectares lying at an altitude of 1,200 metres above sea level. It has a brilliant freshness, purity and acidity. You will have to move quickly if you want to try it, because only just over 1,000 bottles were produced.
Made by Bernabeleva, a winery whose name means 'bear trail', this is a Garnacha red wine that is a tribute to the nature surrounding the vineyard. 2.8 hectares of old vines lying 700 metres above sea level on a granitic soil that produces a wine with a fragrant profile and a complex flavour with a great range of sensations. A delicate but winding journey.
Being a Marañones, one of the highest quality producers in the D.O. Vinos de Madrid, this Garnacha wine comes from a plot of old vines with granite soils that is named after the mountain it lies on. A victory over that year's weather conditions that is clear to see in the wine's delicious austerity. A floral and delicate red, with liveliness and length that really proves the theory that less is more.
G for Garnacha G for Gredos, G for Granite. Command G is doing excellent work. This red wine is yet another example of that work. A fresh Garnacha with a strong character that comes from three estates lying about 900 metres above sea level in the Sierra de Gredos. A juicy but complex wine that is also elegant, sharp and mineral. A funky red with great aging potential for a surprising price.
Made by the Jesús Soto family winery, this is a Garnacha with a pale pink colour, giving it a delicate and unique look. A young, mineral and vibrant rosé wine made entirely with grapes from Cebreros. This wine is a great way to enjoy the freshness of a Garnacha from more than 700 metres above sea level with a brilliant acidity that will leave you wanting more.