Best Ribera del Duero wines for less than 10 euros
The Ribera del Duero Denomination of Origin is celebrating! 2022 marks forty years since the denomination's first regulations were put in place and since then it has been nothing but success, with great wines being made in this region thanks to winegrowers who work to bring out the best of the land and overcome the demands of a complicated climate which, in turn, gives the best kind of reward.
Ribera del Duero is the birthplace of wines that are already legendary: Vega Sicilia, Pingus, Aalto and others. However, they all have a gateway, a introduction that will help us discover the qualities of this wine region. We can't always afford to open one of these great wines, however, we have fantastic little gems that, for less than 10 euros (price in Spain) give us the opportunity to discover why Ribera del Duero is one of the most valued and sought after regions for wine lovers.
Would you like to try them?
10 wines from Ribera del Duero for less than 10 euros
Dominio de Atauta is a winery in Ribera del Duero in an exceptional location: a unique valley at an altitude of 1,000 metres above sea level. Here they have found pre-phylloxera vines that are more than a century old, and now used to make great red wines. La Celestina is a single-variety red wine aged for 12 months. A delicious, elegant and mature wine made by Ismael Sanz and Jaime Suárez, technical director and winemaker of the winery, who Luis Gutiérrez, official taster in Spain for Wine Advocate, recognises the ability of to bring out the best version of Dominio de Atauta wines. Why wouldn't you want to try one of these?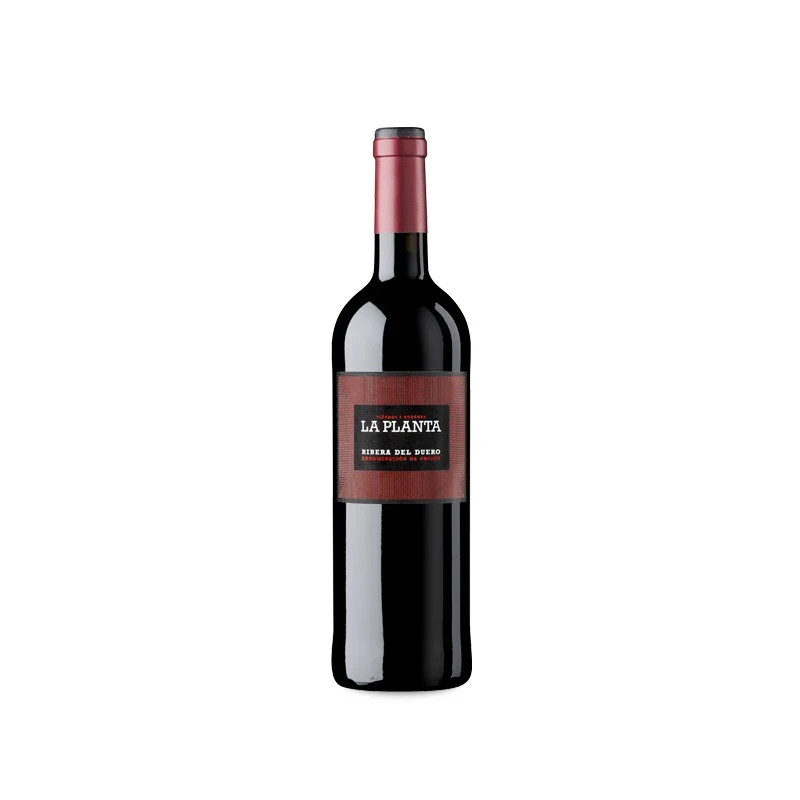 Arzuaga describes it as his "all-rounder" wine and we couldn't agree more. The name may not be as groundbreaking as Amaya Arzuaga's designs, or as captivating as her Michelin-starred restaurant "Taller", but we can assure you that it is equally crafted with precise work to achieve the versatility and success it has while retaining exceptional quality for the price. La Planta is a wine with balance and harmony, which becomes meaty, velvety and fresh. You'll love it!
In the Ribera del Duero, the Tinto Fino variety makes extraordinary quality red wines, why not try the rosés, made with the same raw material?
Bertrand Sourdais, a French winemaker who knows a lot about wine, produces two rosés. His most accessible wine, Roselito, gives us all the character of the Tinto Fino grape, from which he extracts its most ethereal and elegant side to create this wine that has nothing to envy in the highly sought after rosés of Provence in France. A refreshing and versatile wine, perfect to be enjoyed all year round.
José María García and Milagros Figuero received a thousand vines the year they got married in 1961. That was the beginning of the spectacular winery that is now Viñedos y Bodegas García Figuero, where Tinto Figuero, their flagship wine, is made. Tinto Figuero 4 is the smallest of the family. A wine made with the Tempranillo variety, which is rounded off with 5 months of aging to offer us a fun, sweet and velvety red wine, perfect for enjoying in relaxing moments with our loved ones. It couldn't be nicer!
Although it is like an old acquaintance, Finca Resalso has to have a place in lists of wines that offer a lot for very little. It is well known for good reason. As well as having the backing of one of the wineries that was set up to revolutionise the Ribera del Duero wine scene, the Emilio Moro winery, Finca Resalso is a wine not to be missed. A young version of the Tempranillo variety that everyone likes! This red has a smooth entry, ripe tannins and a persistent, long and pleasant finish.

Félix Callejo is a relatively young family winery that, quietly but steadily, has managed to attract the attention of specialised critics. Currently, the second generation is in charge of running the winery. In the vineyard and winery, Noelia and José Félix, with experience in wineries like Petrus in France, Viña Cobos in Argentina, and Araujo Estate in the United States, create modern wines, but with the classic Ribera del Duero spirit, like Flores de Callejo, an aromatic and fresh Tempranillo that overflows with youth and, as they say, represents "the virtue of simple things". A delicious gem worth discovering.
The name Melior may not mean much to you, but if we say Matarromera, we think you'll know what we're talking about. Melior was born in the Golden Mile of Ribera del Duero and is the wine that Matarromera makes as a "perfect wine rack staple". A contemporary classic to always have at home, that is perfect for any situation. Coming from a winery that has made a name for itself with golden letters in Ribera del Duero, there are no doubts when it comes to choosing Melior, a voluminous and intense red wine, with sweet tannins and a joyful and expressive youth, with unbeatable value for money. What more could you ask for?
Four friends with a passion for wine decided to join forces to create innovative wines where they could find their own satisfaction. That's how Terrible was born. And this striking name is a declaration of intent that has an effect on everyone. If you see this bottle, pick it up and don't let it scare you! An easy-drinking, fresh and lively red. For many it is terrible to not find fault with it and then realise how terribly delicious it is. And for that price, why not give it a try?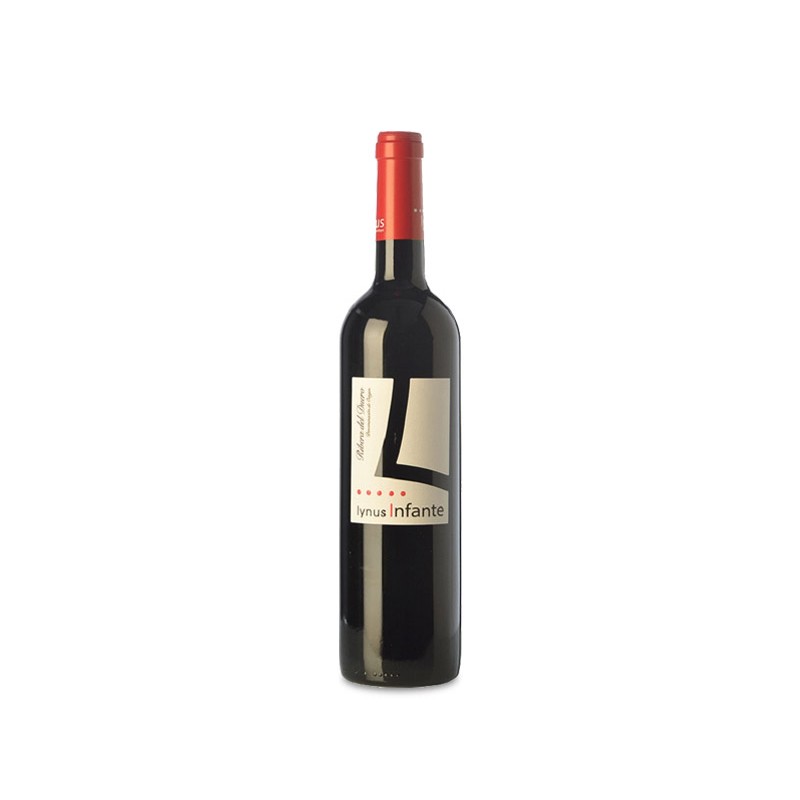 If you are curious about the wines of Ribera del Duero, but have not yet taken the plunge, Lynus Infante Roble is the ideal wine to cross the threshold of the gateway into the great wines of this famous region. Made in a young family winery, Lynus Infante Roble offers softness and lots of fruit with a short, but pleasant and well-integrated time in oak that gives the wine the best of the wood without interfering with its flavour. An easy-drinking red wine from Ribera del Duero, perfect to be enjoyed by the glass and very versatile to pair with a wide variety of dishes .
We are finishing this journey with Hito, a rosé wine that offers us the most aromatic and modern side of the Tempranillo variety. It is made by the Cepa 21 winery, an innovative project run by the third generation of the Moro family with the aim of producing wines that offer the most avant-garde Tempranillo of the region. With Hito Rosado they have managed to bottle a Tempranillo that preserves the tradition and character of Ribera del Duero, adding a touch of modernity and elegance. A seductive pale pink colour that dresses up an aromatic and fruity wine, with refreshing and well-balanced acidity that is so pleasant to drink that you will want to open more than one bottle. Be prepared to have several ready in the fridge. 
So that's it for today's brief but intense tour of the great little gems of the D.O. Ribera del Duero. "All-rounder" wines, which are not only great for any situation, but also offer us a daily dose of joy that is easy to repeat, almost within the reach of all budgets. What more could you ask for?