World Vegan Day, let's celebrate with vegan wine!
November 1st is World Vegan Day, started by an initiative of Louise Wallis, a fervent advocate for animals and a vegan, who was president of the Vegan Society of the United Kingdom in 1994. A great opportunity to discover and celebrate with vegan wine!
What is a vegan diet? 
Following a vegan diet is a lifestyle based on caring for animals and not taking part of their exploitation. Vegans want to see an end to practices that bring suffering or see animals killed for our benefit. Veganism means not using or consuming products of animal origin. 
What does all this have to do with wine? 
A lot of people are confused by the thought of vegan wine because we assume they are two completely different things. After all, wine is not an animal product because it is made by fermenting grapes and grapes are vegan, so that means wine is vegan, right? 
Well, it is not actually about the raw material used to make wine, but about one of the production processes, clarification, which can involve products of animal origin. 
Generally, before bottling, most wines go through a "cleaning" process to remove any remaining impurities from the grape and its yeasts. This process can involve animal products like egg white, gelatin or other substances taken from the tail of fish and even casein, a protein taken from milk. 
For a wine to be considered suitable for vegan consumption, it must be bottled without clarification or if it is clarified, this must happen with non-animal products like substances made with vegetables or algae. Alternatively, bentonite can be used, which is a very fine-grained clay that is completely suitable for use as a clarifier in the wine industry. 
The vegan movement is growing in popularity and there are many winemakers who care about this cause and think very carefully about how they can make their wines suitable for vegans. In short, although not all wines are suitable for vegans, vegan wines, as well as being made with great care, are suitable for everyone.  
So, here is a selection of vegan wines so that we can all toast to World Vegan Day.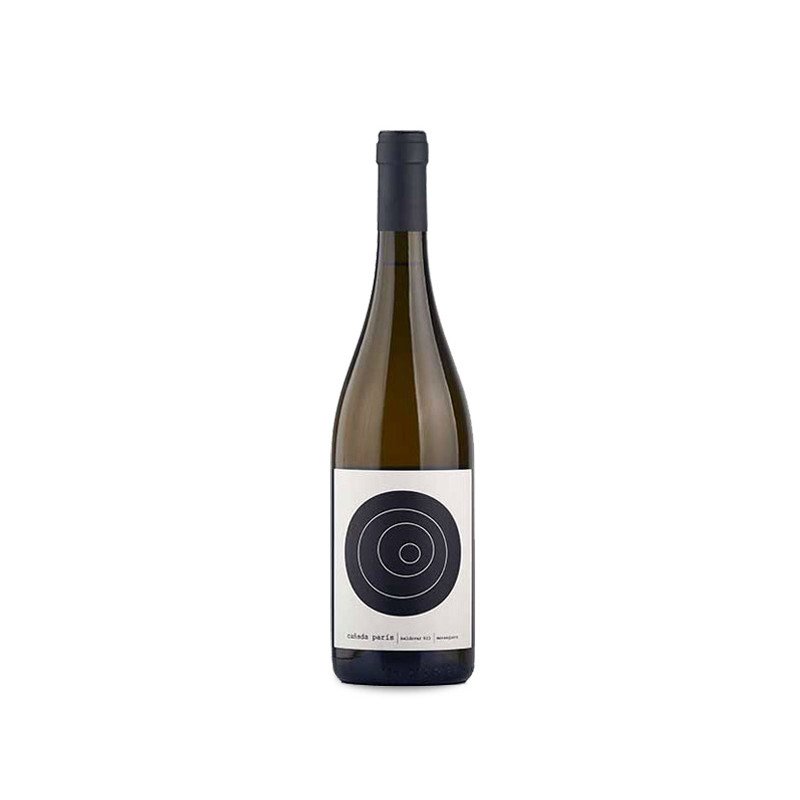 Made by the Baldovar 923 winery, the Cañada París white wine is a lucky surprise. Made with Merseguera, a local variety, this wine offers pure typicity dressed in elegance. This white wine ferments with native yeasts and is aged in different containers for around eight months. A true Valencian gem that you must try. 
Aldo Viola is the leading natural winemaker in Sicily and a world-renowned producer. Their winemaking practices are totally environmentally friendly. They work to the principles of biodynamic agriculture and create wines like this Biancoviola, a natural orange wine that is bottled without filtering or clarifying, so it is totally suitable for vegans. It is also a fresh, delicate and juicy wine. A real journey to the Sicilian volcanic land and the essence of Trapani. 
If you are not familiar with Demontre, you really need to try this red wine with a pure Empordà heart. Demontre is an expression of surprise, which might be about the reaction you will have when you try this Garnacha and Cariñena coupage that is pleasant, tasty, fresh and totally natural. You won't want to put it down! 
André Beaufort Ambonnay Grand Cru Millésime 2011 is a surprising champagne that is made naturally, without any added chemicals, and from a coupage of the Chardonnay and Pinot Noir varieties, a statement of intent from André Beaufort who has been working completely naturally in Champagne since 1971 with the aim of offering consumers clean and healthy wines that are a true reflection of the environment and the potential of its varieties. 
There are also some fortified wines that are suitable for vegans like this Williams Colección de Añadas Fino en Rama 2012, which is also unusually a single-vintage Fino when they are usually made with a mixture of soleras from different years. A Palomino variety fortified wine that is aged for seven years under a yeast cap in 600-litre barrels and that offers an honest, natural and faithful portrait of the vintage it is made from. It is also bottled unfiltered and not clarified. A delight!  
If you are looking for more, you can visit our Decántalo vegan wine section. This is a collection of delicious wines that are suitable for vegans, but for everyone's enjoyment.