Long live vermouth! Now more popular than ever!
Vermouth o'clock is always a good time, a relaxed time of day for sharing, socialising and enjoying a few snacks in good company. Vermouth, a peculiar drink that is made through some kind of alchemy between wine, alcohol and botanicals, has gone from being a thing of the past to having a new lease of life and even now having a certain amount of prestige. Vermouth is now more fashionable than ever!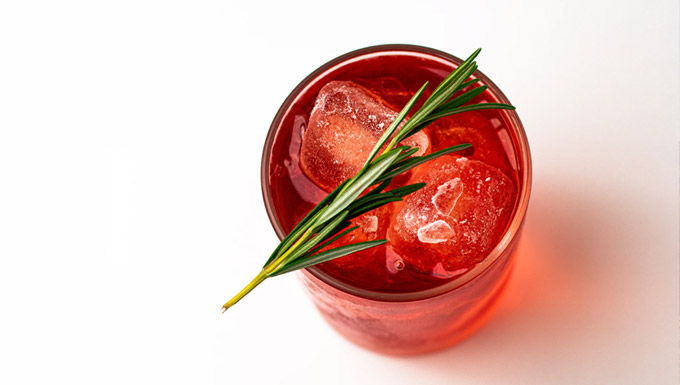 At Decántalo, we've got a section of our website where you can buy vermouth. We've got different brands, styles and origins so that you can enjoy vermouth o'clock from the comfort of your own home with friends.
How did vermouth first come about?
They say that the Egyptians were making liqueurs with absinthe as early as 1700 BC, and in Ancient Greece Hippocrates consecrated the vinum hippocraticum in the 5th century BC, which was made by macerating absinthe flowers and dictamus leaves in wine to make a healing drink that was given as a remedy for appetite loss and malnutrition. Over time, other herbs and flowers were added to the recipe to improve the drinks. The tradition of macerating herbs, flowers and roots in wines goes a very long way back.
In 1555, in the book "De' secreti del reverendo donno Alessio Piemontese" there is a reference to wermutkraut (wormwood), which is what vermouth is made with. Many think of it as a homemade drink that, as mentioned by Hippocrates, was a healing drink.
Various authors place the origin of vermouth somewhere in Germany or present-day Hungary and some even claim that it could have been in the Balkans. Other authors point out that the origin of vermouth is in Italy because of the drinks made by the Italian Antonio Benedetto Carpanno, who added flavours to low-quality wines to make them more palatable.
Although the origin of vermouth is not entirely clear, we can be sure that the name of this flavoured wine comes from the word wermutkraut, which over time became wermut, vermout, vermouth, vermú… until it became what we know it as today: vermouth. The word means "wormwood", an aromatic herb that must be used in production.
How is vermouth made?
The basic ingredients are wine, water, alcohol, botanicals and caramelised sugar, which is optional and used to add colour.
There are two botanicals that are always used in a vermouth: wormwood and Cretan dittany.
The first stimulates the appetite and promotes digestion, as well as giving the drink its characteristic bitterness and the second gives a strong balsamic aroma and provides aromatic notes as well as some bitterness.
Apart from those essentials, anything can happen. The success of a good vermouth lies in finding the balance between bitterness, sweetness and acidity, starting with a good base wine, which is usually a young and neutral white wine so that it can be infused with the flavours and aromas that each producer includes in their recipe. These recipes are often closely guarded secrets because they are the hallmark and personality of each production house.
The traditional production method involves macerating the botanicals, usually over fifty in the classic recipes, in a hydroalcoholic solution, which produces the vermouth liquid extract. Wine is added to this at a ratio of about 25% extract to 75% wine. The final product must range between 15 and 23 percent alcohol and sugar or caramelised sugar can be added at the end to give the characteristic colour and sweetness of each brand and style.
The passage of time and the spirit of renewal of vermouth have led to the emergence of other production methods where instead of maceration you can, for example, infuse the botanicals and instead of adding sugar you can use mistelas, sweet wines or liqueurs.
There are also vermouths that are left to rest in barrels and these have led to classifications like reserva vermouths and gran reserva vermouths.
Vermouth styles
Initially there were two predominant styles:
White vermouth: originated in France and is usually drier with a higher alcohol content.
Black (or red) vermouth: originated in Italy and is sweeter than white with a lower alcohol content.
But the current popularity of this old product is such that there are now even rosé vermouths, the latest new thing from this aperitif that just never goes out of fashion.
Vermouth has always been a great friend to mixologists, so you are likely to find it in delicious cocktails like a Martini or Negroni.
How do you serve and preserve vermouth?
Vermouth that is already in the bottle will not improve over time. When it goes on sale it is ready for consumption and after two years, its aromatic qualities begin to decline.
To serve, it is best to use a wide-mouthed glass with a slightly narrower base. It is perfect for enjoying with tapas, with an aperitif and even for after dinner or dessert.
In a more formal setting, it should be served in a larger glass made of fine crystal so that it can hold its temperature.
Since we are talking about temperature, these depend on the style of each vermouth. Whites are best served at a temperature of 6°C-8°C, red vermouths can be served slightly warmer at 8°C-10°C and those that contain some kind of fortified wine can be served between 12°C-14°C to appreciate its more complex aromas.
Once opened, vermouth is best kept in the refrigerator with the bottle well covered.
Vermouth o'clock is undoubtedly a tradition that is here to stay and although it may be considered an old-fashioned practice, this flavoured drink is more alive and fashionable than ever. Long live vermouth!
Image by Edward Howell.
Original on Unsplash, @edwardhowellphotography