Heading "back to school" with recharged batteries
Routine, a word that many of us hate, but the truth is, after a summer of excess, it's not a bad thing. If there's one thing we associate with September, it's a return to normality. And although it means getting up early, sitting in traffic and rushing around, there are always opportunities to enjoy time at home and with our family and friends. What better way to enjoy these moments than with five wines that will recharge your batteries! Definitely the best way to face a new year.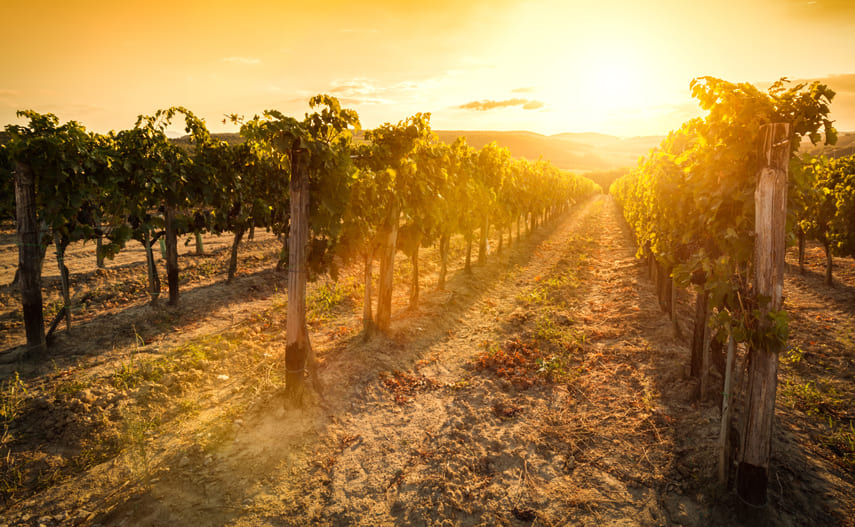 5 recommendations for September
This white wine made by Garnier et Fils using the Chardonnay variety in the A.O.C. Chablis (in Burgundy, northern France), is a clear example of the calcareous and mineral richness provided by the Kimmeridgian soil that is so typical of the area. This wine is aged on lees in stainless steel tanks, it is fresh, vibrant and full of salinity, and perfect for enjoying the last rays of summer sunshine in style. A real delight!
Tuscany smells of vines, vines that are grown by expert hands and laden with fruit in September. Some of these vines are owned by Enrico Pozzesi, a winegrower who produces his wines in an artisan way on a small family estate dating back to the 16th century. His Fattoria Rodano Chianti Classico perfectly expresses the DOCG Chianti Classico character that is so well guarded. One of the great undiscovered secrets of Tuscany.

Members and producers of the Slow Food association, which was set up with the aim of preserving regional traditions, gastronomic joy and a slow pace of life, Antonella Gerosa and Massimo Marchiori produce their wines in line with this life philosophy. Wines like Partida Creus Vinel·lo Tinto, a coupage of different native red varieties from Penedès (Catalonia) made with the utmost respect and minimal intervention. Pure juicy fruit!

A wine macerated in skins is a very good way to discover the purest expression of the variety. This orange wine, is a single-variety Garnacha Blanca made in the heart of Terra Alta (Catalonia). Its creators, Joan Ramon Bada and Josep Arrufat, have revived the age-old winemaking tradition to produce an organic, complex wine with a mineral character. A drink that reminds you that the world is full of unique places.

Sparkling wines are good all year round. What better way to toast the new academic year than with an AOC Crémant de Bourgogne (Burgundy) made with Chardonnay, Aligoté and Pinot Noir. Its creator François Mikulski, a winegrower committed to the authenticity of the terroir and the quality and freshness of the grapes, presents Domaine François Mikulski Crémant de Bourgogne, a pure, delicate and elegant sparkling wine. Chapeau!

As you can see, we're feeling optimistic as we head into September, with great wines to help us face the daily grind as best we can. Wines full of good vibes to satisfy your body and soul. You just have to choose the moment to open them...