Right to return (14 calendar days)
Customer rating: Excellent
Garum
Wonderful interpretation of the Merlot variety in Cádiz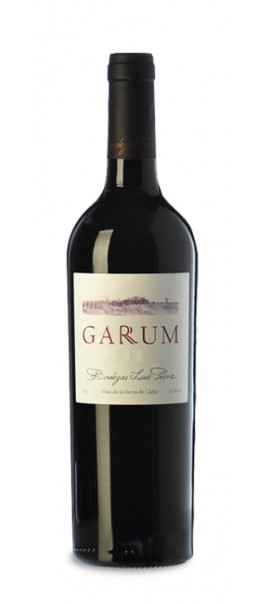 Red wine Aged in wood. 12 months in French and American oak barrels.

Alcohol:
14.70%

Designation:
VT Cádiz

Winery:
Bodegas Luis Pérez

Volume:
75 cl.

Production area:

Andalusia

Varieties:
70% Merlot, 15% Petit Verdot, 15% Syrah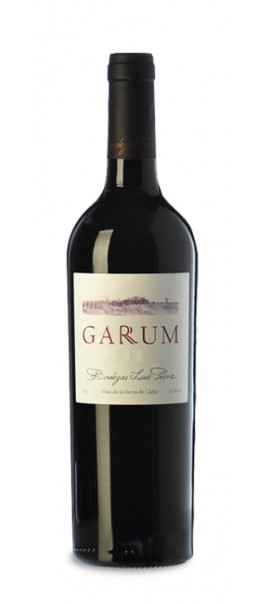 Red wine Aged in wood. 12 months in French and American oak barrels.
Service
Pairing
Charcuterie, Cured cheeses, Red meat, Game
Style Garum 2020
Characteristics Garum
Garum is a red wine produced by Bodegas Luis Pérez.
This winery is located in Jeréz de la Frontera (Cádiz) and it is owned by the renowned oenologist, Luis Pérez, who aims to recover the tradition of red wine in the lands of Jeréz with this project. 
Garum is made with the varieties Merlot, Syrah, and Petit Verdot. The grapes of each variety receive a differentiated treatment. The agriculture has little intervention: the fertilisation and the phytosanitary treatments of the vineyards are reduced to the maximum extent, making sure that they have a minimum impact on them.
The harvest is entirely manual, and the grapes are transported to the winery in 15-kg boxes. The grapes go through a double selection process, in the vineyards and on the selection table when they arrive at the winery.
For the production of this wine they perform a prefermentation maceration at 5ºC, and a fermentation at a temperature than ranges between 15 and 28ºC for 20 days. Each variety ferments separately in stainless steal tanks.
After the vinification, the varieties are mixed together. Then, the wine is aged for 12 months in American and French oak barrels. 
Real reviews from customers who have purchased this product
Tasting notes Garum
Sweet tannins that render the wine silky but powerful, with a toasted, coffee-like finish.

Maroon with a medium-high robe.

Intense and frank on the nose, with shrub, ripe red fruit, spice, liquorice, coffee and cocoa hints.

Alcohol

Production area

Designation

Winery

Varieties
70% Merlot, 15% Petit Verdot, 15% Syrah

Volume
Others wines Bodegas Luis Pérez