Right to return (14 calendar days)
Customer rating: Excellent
Bollinger Brut Special Cuvée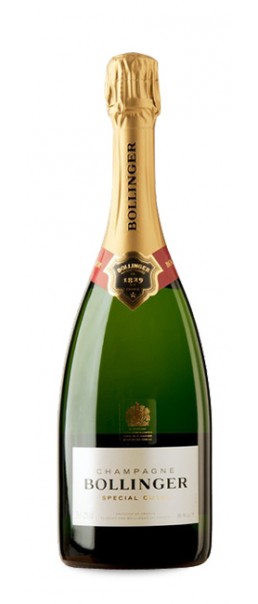 Champagne Brut. 36 months in bottle.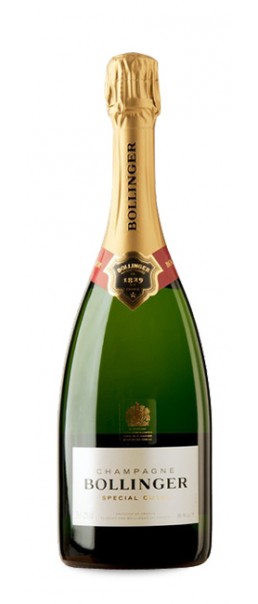 Champagne Brut. 36 months in bottle.
Service
Pairing
White meats, Oily fish, Seafood
Style Bollinger Brut Special Cuvée
Characteristics Bollinger Brut Special Cuvée
Spécial Cuvée is the purest expression of Champagne Bollinger style. All the know-how of the house is essential to create, year after year, an assemblage that preserves their style and quality.
It is a unique combination of power and finesse, depth and balance, and through Bollinger Spécial Cuvée that makes the difference and shows its commitment to quality.
Mainly the grapes come from Premieurs and Grands Crus.
Thirty of the best crus of the Champagne region (less than 10% of the appeal) form mixtures with a minimum of 80% of grapes from the Grands Crus and Premieurs - a really very high average.
The Pinot Noir mostly come from Aÿ, Tauxières, Verzennay, and Louvois. The Chardonnay are mostly  from Le Mesnil s / Oger, Oger, and Grauves Cuis.
Real reviews from customers who have purchased this product
Others sparkling wines Bollinger
Since its founding in 1829 in the Montagne de Reims, Maison Bollinger continues to develop and raising his champagne as he has always done: the family. His aim is to seal every year the famous Bollinger, played by the "Special Cuvée": a fine champagne with a nose of brioche and a depth that reveals the predominance of pinot noir.
The ultimate expression of Bollinger's craftsmanship and expertise

Champagne (Champagne)
A structured champagne that is fruity and fresh

Champagne (Champagne)
A mature, complex and delicate champagne

Champagne (Champagne)