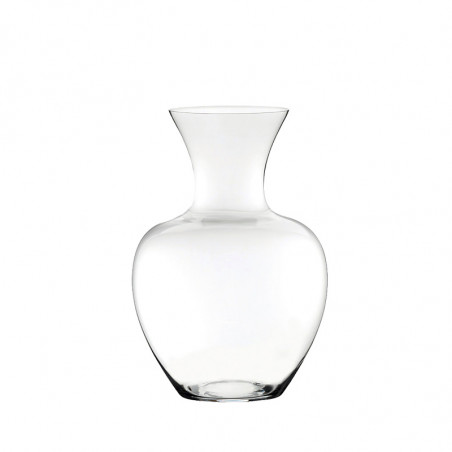 Riedel Apple Decanter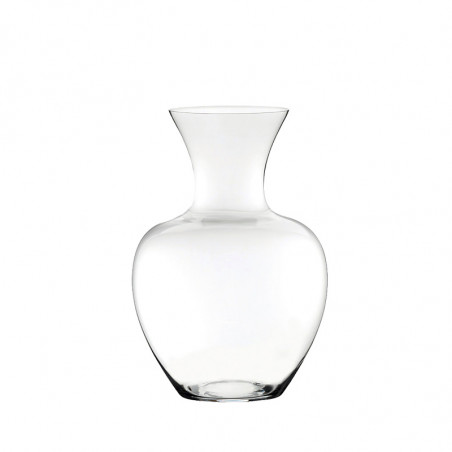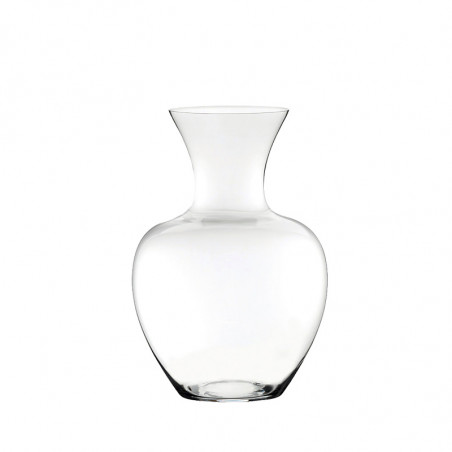 Alcohol-free
The Riedel Apple Decanter is a functional decanter shaped like an apple made from machine-blown glass, manufactured by Riedel.
The Riedel Apple Decanter is perfect for the decanting all types of wines. Thanks to its small surface at the base, its voluminous body and its thin neck, it is perfect for the decanting of old wines that need to be decanted softly, aerating little by little, or of the most powerful wines that take advantage of the transfer to dominate all their strength and fill with harmony.
Its unique silhouette in the shape of an apple brings elegance and uniqueness to your table.
Measurements: height 195 mm, capacity 1500 ccm.
Riedel is the most famous manufacturer of glasses in the world. Founded in 1756, it has been producing glass in the heart of Europe (Kufstein, Austria) for more than 250 years. At the end of the 50s, Claus J. Riedel designed the shape of the glass, adapting it to the characteristics of the wine. He demonstrated that the size and shape of the glass have an influence on the perception of the aroma and flavour of the drink, so he started to use fine blown glass, without embellishments, to reduce the design to its essential character. From that moment, Riedel has been creating all its glassware according to the type of grape, the region and the wine to be tasted. Currently, Riedel specialises in the service and tasting of wine and all kinds of drinks. It creates its collections for every lifestyle and within a wide range of prices, perfectly combining luxury and functionality.                
Real reviews from customers who have purchased this product
Right to return (14 calendar days)
Customer rating: Excellent
Otros productos de la categoría Decanters and aerators