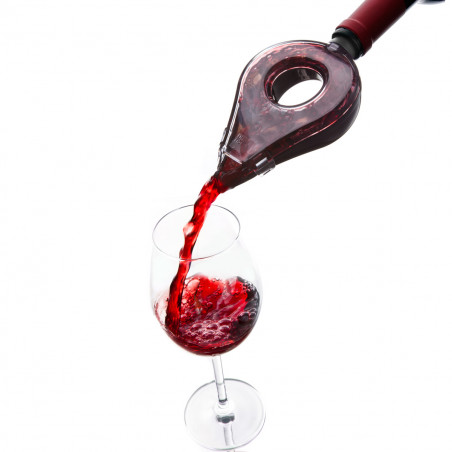 Vacu Vin wine aerator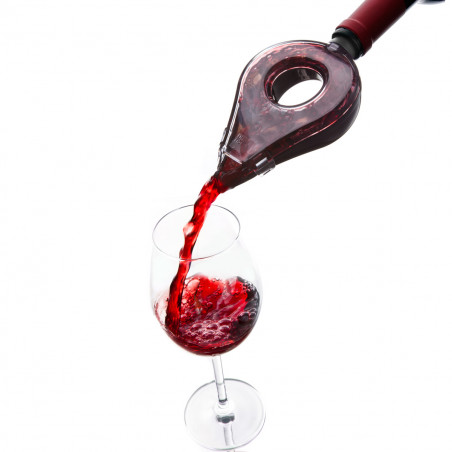 Vacu Vin wine aerator is an accessory used to serve and oxygenate wine, made by Vacu Vin.
The Vacu Vin wine aerator is an accessory that is introduced inside the wine bottle. Thanks to its design, it slows down the flow of wine when it is served, thus absorbing additional oxygen that will boost its aromatic expression on the nose, and all its flavours in the mouth.
The transparent design of the Vacu Vin wine aerator will allow us to follow the wine's journey at all times and detect any impurities that the wine may have, stopping them before they reach the glass.
It can be used with any type of standard bottle.
Easy to clean. It can be cleaned directly with water. Once dry, the central hole allows us to store it in the neck of the bottle itself.
Vacu Vin is a company specialised in accessories for wine, beer, cocktails, and kitchen products in general. It was founded by Bernd Schneider in 1983 in the Netherlands.  All the products by Vacu Vin can be distinguished by their uniqueness and excellent value for money. We can currently find these accessories in more than 80 countries around the world.
Real reviews from customers who have purchased this product
Customer rating: Excellent
Right to return (14 calendar days)
Credit card, PayPal, PayPal Pay in 3, Bank transfer, Klarna, Bizum, Trusly
Otros productos de la categoría Decanters and aerators
The sale of alcoholic beverages to people under 18 is not permitted under any circumstances. We recommend moderate alcohol consumption.