Right to return (14 calendar days)
Customer rating: Excellent
Predicador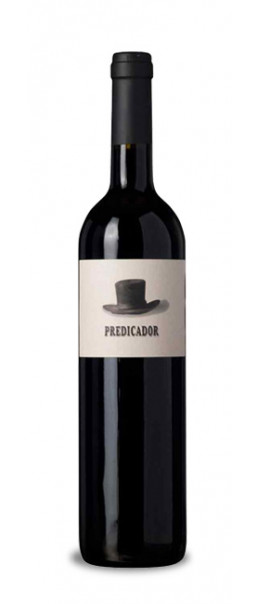 Red wine Aged in wood Respectful agriculture. 15 months in French oak barrels.

Alcohol:
14.50%

Designation:
D.O.Ca. Rioja

Winery:
Bodega Contador

Volume:
75 cl.

Production area:

La Rioja

Varieties:
93% Tempranillo, 7% Garnacha Tinta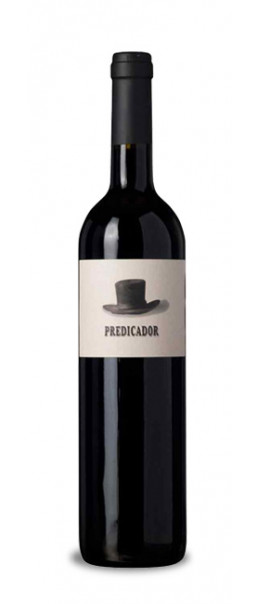 Red wine Aged in wood Respectful agriculture. 15 months in French oak barrels.
Service
Serve at:
16.0°C
We recommend decanting
Pairing
Cured cheeses, Soft cheeses, Red meat, Game
Style Predicador 2020
Characteristics Predicador
Predicador is a red wine from the Bodega Contador in the D.O La Rioja.
Bodega Contador is a personal project created by Benjamín Romeo, one of the most outstanding Spanish winemakers of his time. His talent was discovered for two consecutive vintages of his garage wine 'Contador' (2004-2005) which obtained 100 parker points, a remarkable feat.
With Bodegas Contador, in San Vicente de Sonsierra (La Rioja), Benjamín Romeo wants to give a sense of continuity to a unique and personal style based on the attention to each tiny detail iin the production of his wines.
The wine Predicador is produced from Tempranillo and a pinch of Garnache. The vines are 20 to 35 years old, from 12 separate fields.
The vines are cultivated according to ecological and sustainable agricultures principles, organic fertilisers are used. The vines are treated only when absolutely essential and with non-residual products.
The harvest is completed entirely by hand, in small containers. Once picked and transported to the winery within 30 minutes to avoid oxidation.
For production of Predicador, after a careful destemming process, the grape ferments in cone shaped containers and in stainless steel containers at 19-24ºC for 7-10 days.
Lastly, Predicador is aged for 15 months in French oak.
Predicador is a great pretence to discover some of the excellent wines produced by Benjamín Romeo.

Real reviews from customers who have purchased this product
Ratings Predicador
Tasting notes Predicador
Predicador 2017 is a mature red wine with a nose of ripe red fruits, menthol and herbaceous notes with a background of wet ground. On the palate it is unctuous, velvety and very elegant. A balanced wine that stands out for its ripe tannins, freshness and minerality.
Full-flavoured and fresh. Embracing and juicy with fruity and spicy notes. Flavoursome tannins and very good acidity. A fine and elegant wine.

Intense cherry red with purple reflections.

Intense and complex, highlights of red and black fruit aromas harmonized with fine roasted notes. Herbal and mineral base, very consistent.
Predicator is a powerful, fresh and ripe wine. Lots of fruit, very well balanced acidity, and very sweet tannins. A very fine and delicate wine.

A very bright picota red colour.

Red and black fruit, fine woods, spices, mineral, scrub. An explosion of complex aromas.
A wine with a great evolution in the palate. It has a soft attack and after a silky mid palate, it becomes wider. It has a long and tasty mid palate marked by the juicy notes of spicy black fruit with hints of confiture and elegant toasted aromas. Long and very persistent finish with very nice mineral hints. 
Predicador 2010
is a
red wine
with a great value (and pleasure) for money.
Beautiful medium-intensity cherry colour with ruby red edges. Very clean and very bright. Abundant tears.
Clean, crispy and balanced nasal aromas. Its intense notes of juicy red fruit turn into riper notes of black fruit which get increasingly mixed with some aromas of spices and coffee and some notes of undergrowth and liquorice. Tasty toasted and smoked notes. Its frefreshing balsamic notes appear on a light mineral background.
It has a light and wide attack and a silky and very tasty mid palate. Juicy spiced black fruit with some notes of jam and elegant toasted aromas. Fresh wine with a correct acidity. It has noble but still drying tannins. Its lingering finish leaves a nice mineral aftertaste. A very nice and sweety wine with a great value for money.

Beautiful scarlet cherry colour with purple edges. Very clean and bright wine with thin tears that stain the glass.

Good intensity aromas, among which the intense notes of juicy black fruit are mixed with abundant spicy notes, coffee, liquorice and aromas of underbrush. Delicious roasted and smoked nuances are also felt on its elegant mineral background of balsamic notes.

Strong attack. Juicy and very sweet mid palate. Fresh and with good acidity. Mineral aftertaste. Long and very persistent.
Intense cherry colour. High robe. Bright and continuous legs that dye the glass.
Aromatic intensity. Good black fruit accompanied by notes of spice and hints of the oak. Balsamic touches that provide freshness.
The palate shows good structure, correct acidity, good fruit expression and a notable final. A modern Rioja like the wine
Lanzaga 2006
.
Guinda picota very intense.
Aroma of good intensity, with the wood (toasted) in the foreground and memories of pastries on a fund in which a good guess black fruit and a touch floral.

Alcohol

Production area

Designation

Winery

Varieties
93% Tempranillo, 7% Garnacha Tinta

Volume
Others wines Bodega Contador
Bodegas Contador is Benjamín Romeo: life, love for the land, roots, strictness, passion, time, results ... success. He began as a winemaker and oenologist, working for large wineries in La Rioja. However, with his personal project he has managed to get his wines on the menus of the most famous and expensive restaurants in the world. With utmost respect for the raw material and with a cultivation oriented towards maximum respect for the terroir, he started his personal project to create acclaimed red wines, authentic designer wines of low production.