Right to return (14 calendar days)
Customer rating: Excellent
Coronas Crianza
The flagship of the Torres Family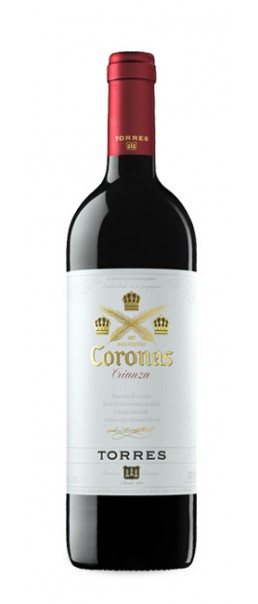 Red wine Aged in wood Vegan. 9 months in American oak barrels.

Alcohol:
13.50%

Designation:
D.O. Catalunya

Winery:
Familia Torres

Volume:
75 cl.

Production area:

Catalonia

Varieties:
50% Cabernet Sauvignon, 50% Tempranillo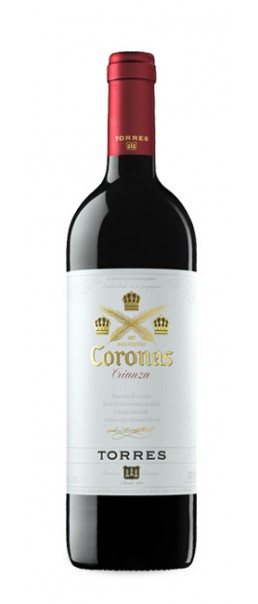 Vegan
Red wine Aged in wood Vegan. 9 months in American oak barrels.
Service
Pairing
Red meat, Rice dishes, White meats, Soft cheeses
Style Coronas Crianza 2019
Characteristics Coronas Crianza
Coronas Crianza is a red wine from Catalunya prepared by Torres, a winery that was founded by Mr. Jaime Torres Vendrell in 1870. The winery was bombed during the Civil War and Miguel Torres Carbó, the third generation of the family, was in charge of rebuilding the winery in 1940.
Coronas is the brand with the most history of the winery, Don Juan Torres Casals registered this brand on February 7, 1907. Undoubtedly, one of the oldest and most historic of Spanish wineries. The climate in this area is Mediterranean, characterized by dry summers and mild winters. In spring and autumn, the weather is unstable and rainy. The average annual temperature is 14-15ºC. This wine is a blend of Tempranillo and a small percentage of Cabernet Sauvignon from vineyards planted in Pacs del Penedès, in the Waltraud winery. As for the design, a slow fermentation is performed and maceration of the must. Finally, Crianza remains for 9 months in American oak barrels.
Real reviews from customers who have purchased this product
Tasting notes Coronas Crianza

Alcohol

Production area

Designation

Winery

Varieties
50% Cabernet Sauvignon, 50% Tempranillo

Volume
Others wines Familia Torres