Oloroso Emperatriz Eugenia
Production area:

Andalusia
Tipo de Uva:
100% Palomino
Free shipping to mainland Spain and 50% discount to the Balearic Islands on orders over 150€
Right to return (14 calendar days)
Customer rating: Excellent
Service
Style Oloroso Emperatriz Eugenia 50 cl.
Characteristics Oloroso Emperatriz Eugenia
A dark gold Gran Reserva sherry aged using the soleras system in American oak barrels. Made by Lustau winery, an example winery in the sherry industry, founded at the end of the XIX century.


Real reviews from customers who have purchased this product
Production area:

Andalusia
Tipo de Uva:
100% Palomino
Others wines Lustau
Lustau is considered today as the world's leading winery when it comes to top-quality sherry wines. The way they combine tradition with modernity and creativity, with constant search for quality of its wines, have accompanied them from its modest beginnings as stock keepers. Their several awards and mentions, both national and international, throughout its history, consolidate their leadership in the category of Sherry wines. Nowadays, they offer the consumer the widest range and highest quality in all market segments.
Pictures and situation Lustau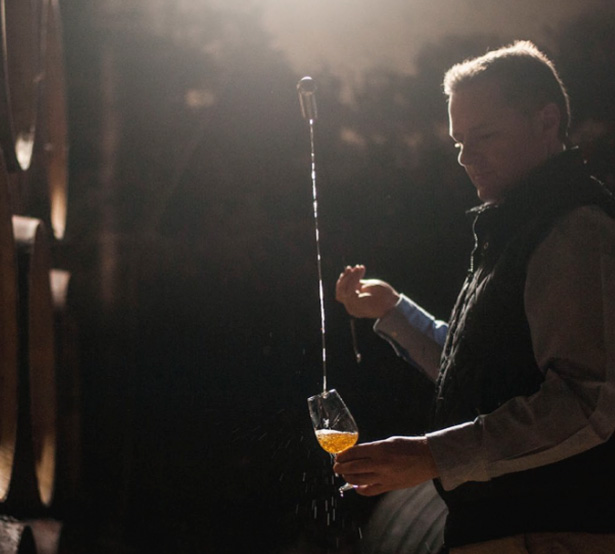 Others wines D.O. Jerez-Xérès-Sherry
Sherry and wines from Jerez are probably Spain's biggest contribution to the world of wine. Unique and special, there is nothing else like them in the world. A great diversity of Sherry wine is produced in DO Jerez-Sherry-Manzanilla de Sanlúcar, everything from sweet wines to fortified wines. Sweet wines are divided between Pedro Ximénez and Moscatel, depending on the variety used during production. Concerning fortified wines, there is a large range including Finos, Amontillado, Manzanilla, Oloroso, Medium, Cream and Palo Cortado, classified depending on the result of the ageing process under the ´velo flor´. A unique trait of these wines is the ageing process using the Solera Method, a system using various barrels from different vintages. The system uses stacked barrels, where a portion of a barrel's contents is extracted and mixed with the lower barrel, with the barrel then filled with the contents of the upper barrel. Thus, the new wine is gradually coming to be thanks to the age of the rest of the content of screeds.
Pictures and situation D.O. Jerez-Xérès-Sherry