Right to return (14 calendar days)
Customer rating: Excellent
La Faraona
A magical and extraordinary Mencía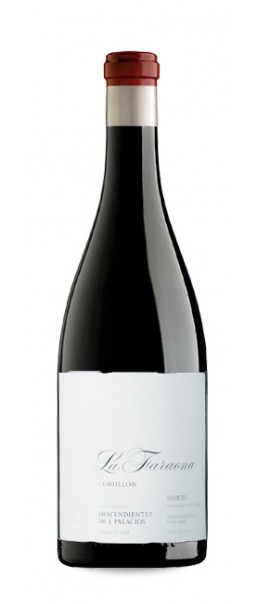 Red wine Crianza. 20 months in French oak barrels.

Alcohol:
14.50%

Designation:
D.O. Bierzo

Winery:
Descendientes de J. Palacios

Volume:
75 cl.

Production area:

Castilla y León

Varieties:
100% Mencía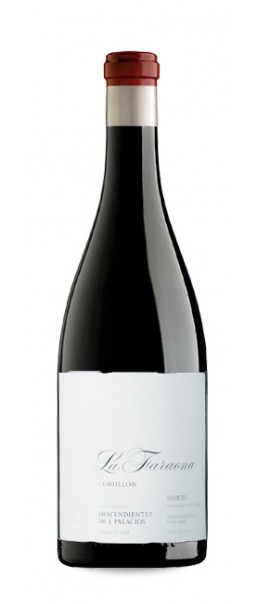 Red wine Crianza. 20 months in French oak barrels.
Service
Serve at:
16.0°C
We recommend decanting
Pairing
White meats, Red meat, Game
Style La Faraona 2020
Characteristics La Faraona
La Faraona is a red wine produced in the D.O. Bierzo by Descendientes de J. Palaces in the town of Villafranca del Bierzo, León. The winery was created by Álvaro Palacios and his nephew Ricardo in 1999, in love with the potential that the area had and the Mencía grape variety.

La Faraona is a wine from a single vineyard, on the site known as El Ferrol, in the highest part of Corullón. It is located at an altitude of 975 meters and oriented southeast, so it only gets the sun in the morning, and stands on shallow slate soil.

La Faraona is prepared in a very traditional way, with a number of very light extractions performed by foot and respecting the grapes at all times, until the fermentation ends and it is deposited in barrels.

La Faraona is a single plot in El Bierzo, yielding an average of 1,000 bottles per year; a wine that represents the setting, the soil, the climate and the vineyard; converting the Mencía grape into something extraordinary and magical.


Real reviews from customers who have purchased this product
Ratings La Faraona
Tasting notes La Faraona
According to Ricardo J. Palacios, 2017 has been a year of extremes and surprises. Such extremes included low rainfall and summer drought with high temperatures resulting in an unusually early harvest. On the other extreme was a late frost on April 27 that destroyed crops in the Bierzo Valley, including part of the harvest set aside for the regional wine of Pétalos del Bierzo. Adding to this was a hailstorm that hit a few weeks later on May 9 that devastated the area of Moncerbal, destroying the harvest there. Ricardo has been pleasantly surprised at how such a dry vintage with extreme temperatures has translated into balanced, elegant wines with a refined quality he hasn't seen in their wines.
The great fine wine of the area is a promising vintage which is nothing less than that expected of it.  Extremely mysterious because of its violets and dark fruit that tell the story of an indescribable plot.  On the palate, a square tannic full of energy and excellent acidity promise a few structured years in search of light.  At thy feet!
Others wines Descendientes de J. Palacios
To talk of Descendientes de J. Palacios is to talk about Ricardo Perez and his uncle Álvaro Palacios, both passionate about simplifying the treatment of the vineyards and the wine production process, leading them to become pioneers of Biodynamic viticulture. The winery currently boasts 30 hectares of vineyards spread over 200 different plots, home to old vines and steep soils, which combines the organic with the immaterial in the constant search for the definition and purity of their wines.