Right to return (14 calendar days)
Customer rating: Excellent
Don Pedro de Soutomaior
An elegant and prized Albariño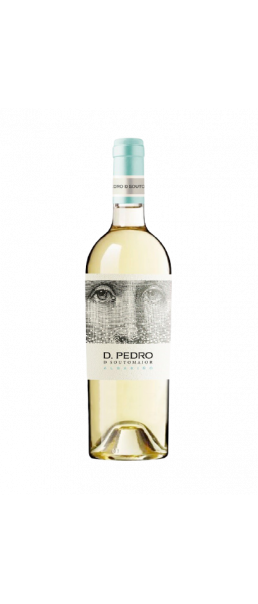 White wine Aged in stainless steel.

Alcohol:
13.00%

Designation:
D.O. Rías Baixas

Winery:
Adegas Galegas

Volume:
75 cl.

Production area:

Galicia

Varieties:
100% Albariño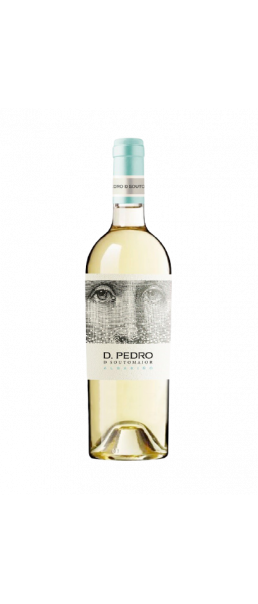 White wine Aged in stainless steel.
Service
Pairing
Aperitif, Fish rices, Baked white fish
Style Don Pedro de Soutomaior 2021
Characteristics Don Pedro de Soutomaior
Don Pedro de Soutomaior is an Albariño wine made by the Adegas Galegas winery in the D.O. Rías Baixas, Galicia, in the sub-regions of O Condado and O Rosal, south of Pontevedra (Spain).
In August 2020, London hosted the 17th Decanter World Wine Awards (DWWA). There were 16,500 wines on show from around the world. And among them was Don Pedro de Soutomaior which gained recognition along with other wines from the D.O. Galicia. A few months later, in November of the same year, Don Pedro de Soutomaior won another award: the gold medal awarded by CINVE in the category of still wines.
After all, looking beyond Don Pedro de Soutomaior, these awards are a recognition of Rías Baixas, the most powerful D.O. in Galicia. This area's success comes from granite soils and a maritime climate, with plenty of rainfall. Vines have to be grown on trellises, training systems where the suspended vine grows in height and width. This helps to ensure proper ripening and healthy grapes because the bunches are ventilated.
The result of all these things can be seen in Don Pedro de Soutomaior, a wine that might be young, but is also elegant and fresh with admirable aromas.
Real reviews from customers who have purchased this product
Tasting notes Don Pedro de Soutomaior
Don Pedro de Soutomaior 2020 is aromatic, balanced and unctuous on the palate, highlighting its persistent character. On the nose it is complex, with many fruits, including citrus fruits (grapefruit and mandarin), white fruit (apple) and even floral notes like orange blossom.
Prizes Don Pedro de Soutomaior
95 puntos en Guía Vinos Gourmet 2021

Alcohol

Production area

Designation

Winery

Varieties

Volume
Others wines Adegas Galegas

D.O. Rías Baixas (Galicia)
Regular price
€19.75
Price
€17.78
The perfect Albariño to enjoy as you sit back and relax

D.O. Rías Baixas (Galicia)
An expressive Albariño made through carbonic maceration

D.O. Rías Baixas (Galicia)
6x
-5%
€14.00
unit