Wines from another galaxy
Today is the fourth of May, a day that due to its American English translation "May the 4th" has been used as part of a play on words to honor the famous phrase from the Star Wars saga: "May the force be with you". This date, which is nowadays known as "Star Wars Day", has become a celebration for fans and lovers of this series created by George Lucas.
The phrase came into existence in the British newspaper the London Evening News, when on May 4, 1979 they published a note where the Conservative Party of the United Kingdom congratulated Margaret Thatcher on her newly obtained position as Prime Minister of the country and the headline announced it as follows: "May the 4th be with you, Maggie. Congratulations," making clear reference to the famous phrase "May the force be with you" that we immediately identify with Star Wars.
 Isn't that curious?
We don't know whether you're a Star Wars fan or not, but we sure know you're a wine lover, so we want to take advantage of this special date to recommend 5 wines that are so special that they seem to come from another galaxy.
 So, take out your corkscrew and... "May the wine be with you" ;D
5 wines that seem to be from another galaxy
Many details make Planetes de Nin Carinyena Blanca Reserva an out of this world wine. It's a monovarietal wine from white Carignan, a variety which isn't easy to find, therefore there are very few bottles of this wine. It's a white wine that comes from Priorat, a land particularly known for its great red wines. Its grapes grow in vineyards that are cultivated under the principles of biodynamic agriculture, macerated with their skins and stems and which undergo aging in French oak barrels for 7 months. In addition it's made by Ester Nin, the maker of Clos Erasmus with 100 Parker points. In short, a wine that will make you travel to infinity and beyond.
"Much to learn you still have" Master Yoda could tell you if you haven't yet tried Còsmic Connexió Còsmica, a vi brisat or orange wine made by Salvador Batlle, one of the vintners who shows the most respect and gratitude to nature and his environment. Còsmic Connexiò Còsmica reflects the sincere expression of Chardonnay, Xarel·lo and Muscat of Alexandria grapes that give rise to a fresh wine, with texture, deep fragrances and marked acidity that's a tribute to peasants, nature and the end consumer. What are you waiting for? Try it now!
"Patience you must have, my young Padawan ..." if you want to make such good wines, like those of the great Fernando Mora, who began by making "garage wines" with the intention of rescuing and dignifying the old vines of Valdejalón in Aragon, Spain. Currently, this Master of Wine offers us as a sample Frontonio Microcósmico Garnacha, an austere and authentic red wine, which doesn't need embellishing to reveal the best virtues of the Garnacha, which is handled with great patience and care. A deep, flavorsome red wine, full of fruit and with a delicious nuance of minerality whose quality is light years ahead of its price. Don't miss out!
"Star tuner flies so far, spreads its wings and envelops thousands of friends. Love, love, love and expand the soul". This is how Ismael Gozalo introduces us to MicroBio Afinador de Estrellas, a Pét Nat (Pétillant Naturel) made by the ancestral method with the red Rufete variety that gives rise to a sparkling rosé with fresh acidity and a long and easy drink without anything added, but with nothing subtracted from his naturalness, as Gozalo also points out. A journey of discovery!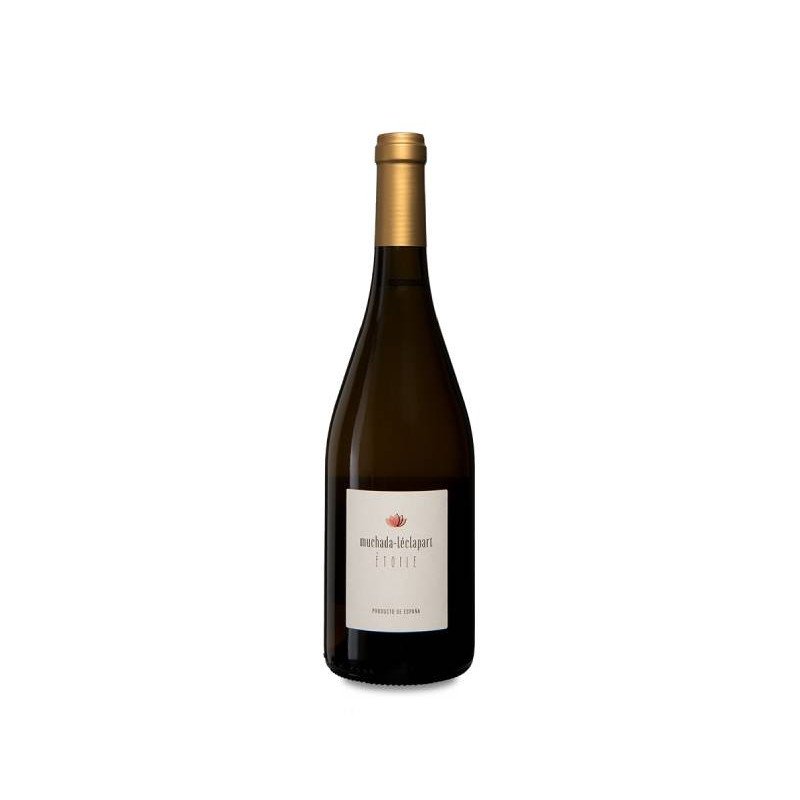 Product of the union of two forces: champagne and the sun of southern Spain, Muchada-Léclapart Ètoile came into existence, a natural white wine product of the complicity between the Andalusian Alejandro Muchada and David Léclapart, Champagne vigneron. Muchada-Léclapart Ètoile is made with Palomino grapes from albariza soils in Cádiz that are worked under the principles of biodynamic agriculture. A wine that isn't grown under a veil of flor but that is dry, elegant and of beautiful salinity, a tribute to the history of Marco de Jerez. In short, a white wine as interesting as the brightest star in our galaxy.
 For today, our intergalactic journey ends here as a tribute to Star Wars and "Star Wars Day". We remind you that this is just a small selection of stars from among all those that shine in our wine sky. In our catalog you'll always have new items so that wine and the force will always be with you.