The new generation Rioja
Rioja, the first Spanish Denomination of Origin to be given 'Qualified' status, produces large volumes of wine for export all over the world. The truth is that no wine company can resist the charms of the Tempranillo grape in the Ribera Alta del Ebro. Great single-variety wines or coupages; young or aged; classic or modern in style, these wines will have a place on any wine rack worth its money. However, if we look carefully, another Rioja is emerging. A Rioja of small producers who, although many of them come from families with a long winemaking history, have wanted to set themselves apart from the typical Rioja wines to produce authentic signature wines.
Names like Roberto Oliván, Carlos Mazo, Olivier Rivière, Tom Puyaubert and Arturo and Kike de Miguel are examples of this. These are young winegrowers who have a vision of their profession beyond commercial profit and who choose to make wines that excite them. Although these wines carry the tradition and recognition of the Rioja label, they go beyond geographical or administrative restrictions to recover ancient good practices like observing the soil, artisan work and respect for the times that mark the vines themselves. In short, these are wines made from the heart, which faithfully reflect the Rioja personality. Here are some of the most cutting-edge products to give you a taste of this new Rioja that is emerging with such riches. Interested?
5 new generation Rioja wines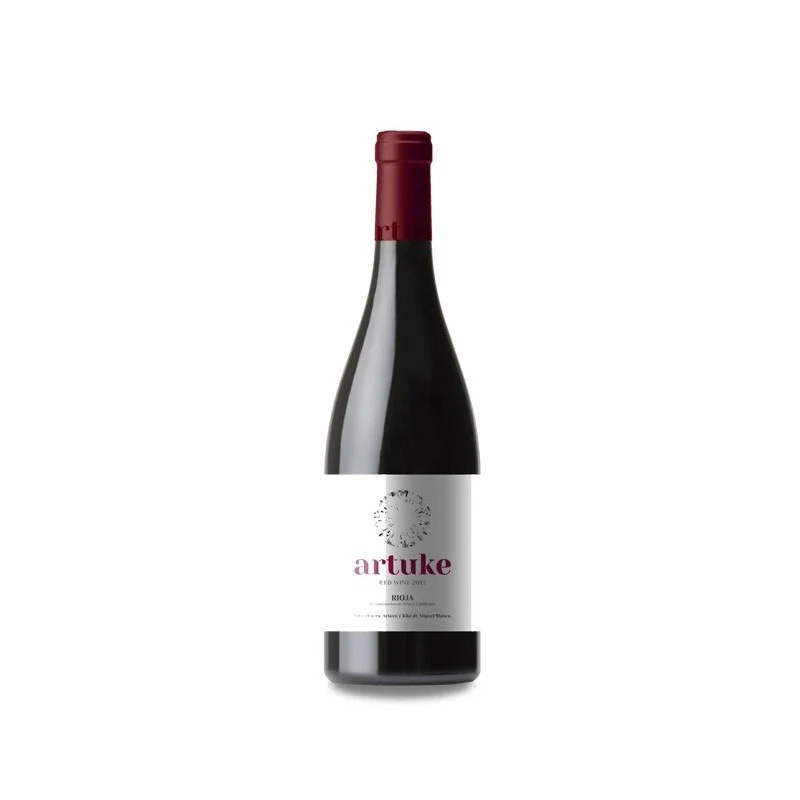 Run by brothers Arturo and Kike de Miguel, hence the name Artuke, this winery produces terroir wines by doing things the way they used to be done. With family vineyards located in the areas of Baños de Ebro, Ábalos and San Vicente de la Sonsierra, they produce two ranges of the most compelling wines. Firstly, they produce single-plot wines. These are small-production, high-quality wines. They also produce traditionally made village wines by treading the grapes and keeping the stalk. Like this Artuke, which is a juicy, fresh and easy-to-drink Tempranillo.
Exopto, a Latin word meaning strong desire, is the name given to Tom Puyaubert's project. Tom is a French winegrower who loves Rioja and whose work comes from a passion to convey the purest essence of the magnificent terroirs located in the municipality of Ábalos. Wines like Horizonte de Exopto Tinto are worth tracking down. A coupage of the three traditional Rioja varieties: Garnacha, Tempranillo and Graciano that, with one of the best balances, showcases the freshness and modernity that characterise this talented young man's wines.
Roberto Oliván is the man behind a micro-winery that works to recover forgotten and endangered vineyards. Named Tentenublo after the ancient practice of ringing bells to drive away hail storms, this winery pays tribute to an ancient way of working that is worth bringing back. Simple, fresh wines with a certain acidity that have made this one of the great promising Rioja projects. We find proof of this in the Tentenublo Blanco wine, a very small production where the Malvasia variety takes centre stage to show its most floral and fruity side. One sip of this wine and you will find yourself falling in love.
14 km from Alfaro, in the municipality of Aldeanueva de Ebro, Carlos Mazo and his wife Isa are revolutionising the industry. With their project En Voz Baja, they have no need to shout about the quality of their wines. And that is because recovering ancient traditions and working with minimal intervention are enough to show that a new Rioja exists. El Outsider can attest to this. This is a fresh Garnacha where the grapes and pressed by foot, it is made in large glass demijohns and then bottled without filtering or adding sulphites. An old-fashioned garage wine.
Finally, Olivier Rivière, a French winegrower who came to Spain because of Telmo Rodríguez, soon embarked on his own adventure to showcase the most heartfelt side of Rioja, making very personal wines with grapes from the three DOCa Rioja sub-regions. Among his surprising productions, there is one very original experiment. Mirando al Sur is a white wine made with the Viura variety and aged in Jerez casks, following the style of wines from the south of the country.
Now that we have updated you on the latest trends in Rioja wines, all you need to do is try them. Bear in mind that most of these wines are micro-productions that are difficult to find in the usual places. So if you want to try them, don't wait around.