Spring is well and truly here, with its longer, warmer days. This is a time of change where we say goodbye to the long winter. With the new month come new additions to our catalogue to bring you energy and enjoy this wonderful season where spirits are lifted and everything blossoms.

Why not give them a try!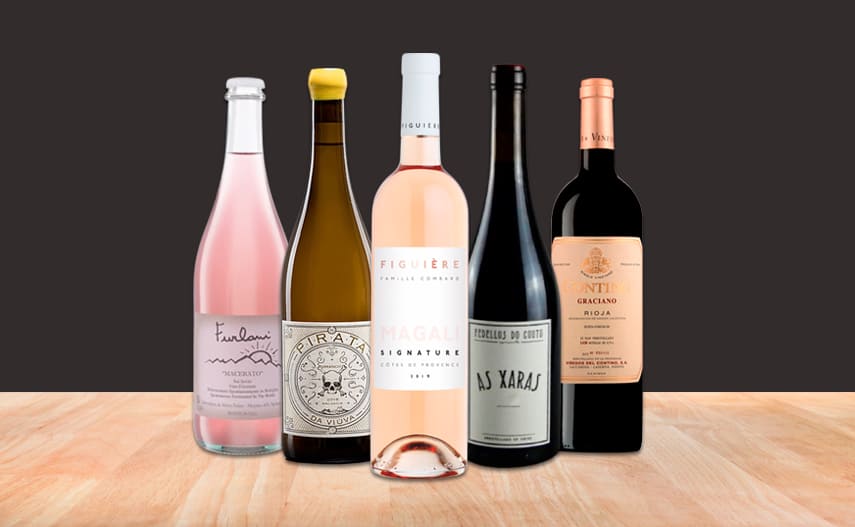 5 energetic wines to enjoy this spring

They say that spring is the best time for rosé wines. Because of how versatile they are, we like them all year round. This type of wine, which has been looked down on in the past, is now synonymous with elegance and glamour. The new Figuière Cuvée Magali vintage is here to remind us why Provence rosés have such a good reputation and have so many people trying to recreate them. A fresh, citric and very flavoursome wine with the delicacy and beauty of cherry blossoms.
Fedellos do Couto is a new Galician project that is catching people's attention. Here is a new entry to our catalogue: Fedellos do Couto As Xaras. A red wine made through heroic manual viticulture on steep terraces located on both banks of the Jares river. This results in a delicious, fresh Mencía with a subtle mineral touch that is perfect for days when you want lighter wines. In short, the perfect red for warm days made by a winery that is worth your attention. Why not see for yourself?
In a quiet but constant way, Portugal continues to show us that its winemaking potential goes beyond its extraordinary Port wines. One of its best-kept secrets is in Colares, 40 minutes from Lisbon, where we find perhaps the world's smallest Denomination of Origin. This is where Viúva Gomes Pirata da Viúva Malvasía is made, a new white wine in the Decántalo catalogue that is a gem worth discovering. An irreverent Malvasía de Colares from a region marked by the climate of the Sierra de Sintra and the Atlantic coast. It could not possibly have more nerve, character and freshness!
The new vintage of Contino Graciano, a wine that needs no introduction and has many qualities, some of which are worth highlighting: this is a great Rioja red made in the purest Bordeaux château style. The Graciano variety, which usually plays a supporting role in the classic Rioja coupages, here takes centre stage and reveals its great potential. In short, an elegant, round and fruity wine that is perfect for the coolest and rainiest spring days and great for any time of the year.
An original sparkling wine from the hills of Trento, in Italy. This wine is made following the principles of biodynamic agriculture using some of the area's typical white varieties. A kind of bubbly orange wine that will brighten your sunny days on the terrace with no chemical additives and bottled without sulphur or sugars. An artisan sparkling wine with all the Alpine freshness of northern Italy. What are you waiting for? Try it now!
             
It was difficult to choose just five wines from all our new April products. We are always adding new wines to the Decántalo catalogue that we encourage you to take a look at. You're in for a surprise!