Although you might not see New World wines as often as you see some others, you've probably heard about their quality. These wines are made on other continents that might not have a long winemaking history, but in a short time they have made huge progress in making high-quality wines. 
While the Old World has years of winemaking history, the arrival of European colonisers in the new world marked the start of something in countries like Chile, Argentina, South Africa, Australia, the United States and New Zealand. So, although their winemaking began with immigrants, new winemakers in these countries have been free from some of the rules governing old world winemaking, so right from the beginning they have been able to use modern techniques and enjoy more room for experimentation and creativity. And these things are clear to see in the wines we have just received here at Decántalo. Chilean wine and wine from Argentina. You won't want to miss these...
5 wines that will transport you to other worlds
In the Colchagua Valley, one of Chile's most prestigious wine-growing areas nestled in the middle of the country, we find one of the most famous wineries in the world, Cono Sur. This project began in 1993 and stands out for being a pioneer in the implementation of sustainable processes. Cono Sur Bicicleta Carmenère is an example of this organic work. This is a red wine made with one of the country's most widespread varieties, the Carmenère, and is delicious and entertaining with an innovative spirit. A very good companion on gastronomic trips. 
Estación Yumbel was set up in the southern region of Chile, between the Andes, the Pacific and the volcano. This project's name is a tribute to the old train station that lies near the winery and their aim is to recover the traditional viticultural practices introduced by Spanish settlers, using he country's reigning variety, the Malbec. Estación Yumbel Malbec is a pure, fresh and sweet wine. For many, this is one of the best single-variety Chilean Malbecs.
Another region with a relatively short winemaking history, but that has managed to gain a reputation on the international wine scene in less than 30 years is Valle de Casablanca. This is where Felipe Tosso, with his obsession to showcase the best expression of the great diversity of terroirs around him, set up Viña Ventisquero, a special project that produces great gems like the Ventisquero Gray Chardonnay, a rich, fresh and very creamy Chardonnay. Without a doubt, a true New World Chardonnay.
Another country showing great viticultural promise at an international level is Argentina. This is where, in the Uco Valley, you can find Tierras Atamisque, an international project run by Frenchman John Du Monceau. This winery produces elegant wines full of character and typicity. Their flagship wine, Atamisque Malbec, is a great example of this. A Bordeaux-style Malbec that showcases the full personality that this variety acquires in the imposing Mendoza valley. A great success.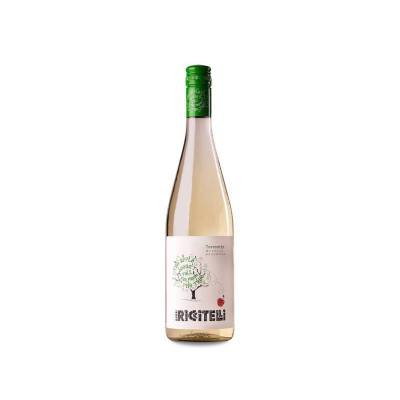 To finish, we want to show you a bold, modern and very creative white. Made by Matías Riccitelli, son of the renowned winemaker Jorge Riccitelli, The Apple Doesn't Fall Far From The Tree Torrontés is a single-variety wine made with Argentina's flagship white variety, Torrontés. Made from premium vineyards in Mendoza, lying at the foot of the Andes mountain range, this is a fresh, creamy and gastronomic white wine. This is almost guaranteed to be a wine you buy again and again.
Quality, creativity and innovation. New World wines are made with these three things as priorities. If you haven't had chance to try them yet, not knowing where to find them is no longer a good excuse. They are all there waiting for you on our website. What are you waiting for?