10 wines from Ribera del Duero you should try at least once in your lifetime
Although relatively young, the Ribera del Duero Denomination of Origin (Castille and Leon) is recognized across the world. But if there's one thing which has made this wine region stand out in recent times, it's the increasing effort of its winegrowers to express a unique territory with the queenly variety: Tinto Fino. A very meticulous, precise work which allows them to present their own wines, the way it should be. Wines you'll never forget in your lifetime if you have the opportunity to taste them, even if it's only once.
When we talk about Ribera del Duero, we're talking about Pago de Carraovejas. A top seller whose expression conveys its origin and identity. Made mainly with the Tinto Fino variety with very small contributions of Cabernet Sauvignon and Merlot, its marked passage through barrel will delight lifelong lovers of wine. You too will fall at its feet.
In just a short period of time, awards and recognitions have turned this wine into an unconditional representative of Ribera del Duero. Made by the prestigious oenologist Mariano García, it's a complex and fleshy wine but without being excessively woody. Undoubtedly, one of the most valued Ribera wines in the world with exceptional value for money. It would be unthinkable to miss it!
Peter Sisseck's latest gem stands out for its fresh and fruity character. Made from the Tinto Fino (95%) and Garnacha (5%) varieties, the world-renowned Danish agronomist and winemaker presents us with a delicious fruit of the micro-plots found in the small but marvelous Dominio de Pingus winery. An exclusive wine which is sure to impress.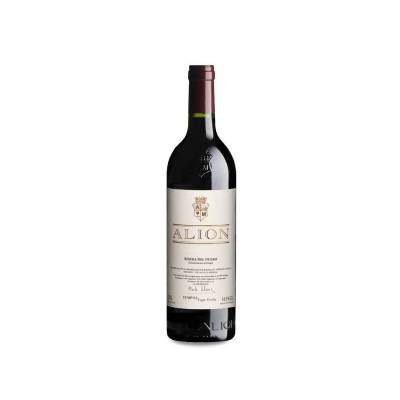 An essential among the great Spanish red wines, Alión is a more accessible extension of the solid work at Vega Sicilia. A complex, fleshy and deep example which achieves a different, unique character thanks to the modern practices which have been adopted in the winery. Top quality wine tradition with a more innovative style. 
Hacienda Monasterio is located in the famous "golden mile", the small and prestigious wine-growing area which concentrates a large number of nationally and internationally renowned Spanish wineries in just 15 kilometers. One of the great wineries of Ribera del Duero (Valladolid), headed by Peter Sisseck. With such premises, nothing more needs to be said about his wine. You'll just have to try it.
Pago de Capellanes is a must in Ribera del Duero. Its reserve wine is a hymn to the excellence of meticulous, unhurried work. A single varietal red wine which, after 18 months in new French oak barrels, is a mature, seductive, elegant wine with great ageing capacity (10 years). You decide when to open it...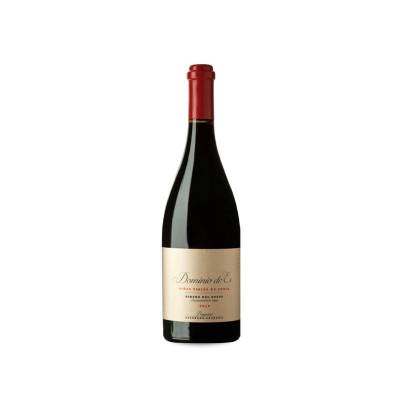 Pre-phylloxera vines, in sandy soils, at an altitude of 1000 meters above sea level are the key to the success of Dominio de Es. These fields were discovered by Bertrand Sourdais when he arrived in Soria (Castile and Leon) in 1999 and have allowed him to produce fabulous wines. Dominio de Es Viñas Viejas de Soria is a wine made with Tinto Fino from centenary vines and aged for 20 months. A 'Premier Cru' with the Ribera del Duero denomination of origin.
If Pingus is the most acclaimed wine from Ribera del Duero and of all Spain, its little brother Flor de Pingus isn't far behind. The secret lies in the cultivation of old vines of Tinto Fino wine and its vinification by the renowned winemaker Peter Sisseck. So if you want to see for yourself why Pingus is the most expensive wine in Spain, but at a lower price, this is the wine for you.
Masters in producing wines for ageing in Ribera del Duero, Matarromera is another of the iconic references of this designation of origin. A single varietal Tinto Fino wine aged for 18 months in American and French oak barrels, fine-grained and lightly toasted, to respect the maximum expression of the fruit. A sure bet for lovers of Ribera's elegance.
Although it's the last one we present, the order of the wines doesn't alter the quality. Talking about Vega Sicilia is to talk about one of the most renowned winemakers in the world. One of the great myths of the world of wine, where all wine lovers dream of getting hold of one of his creations. Valbuena 5º año, a wine that rests in the bottle for five years after production, lives up to its name.

It's clear that the preferences of every person are very personal. Each to each their own! However, it's also true that sometimes there are wines which are worth tasting. Without a doubt, these wines are ten model examples which must be tasted by any self-respecting wine lover. If only for the sake of talking about it afterwards ;)