5 irresistible vermouths for enjoying this trendy aperitif
Vermouth is now more fashionable than ever. Its delicious balance between bitterness and sweetness is not the only reason for this drink's success. Vermouth o'clock is a great little gastronomic pleasure that combines complicity and fun and even works as a social catalyst, a breath of joy, an emotional "reset" and now that the good weather has arrived, there is nothing better than enjoying a vermouth on a terrace in the sun alongside good friends.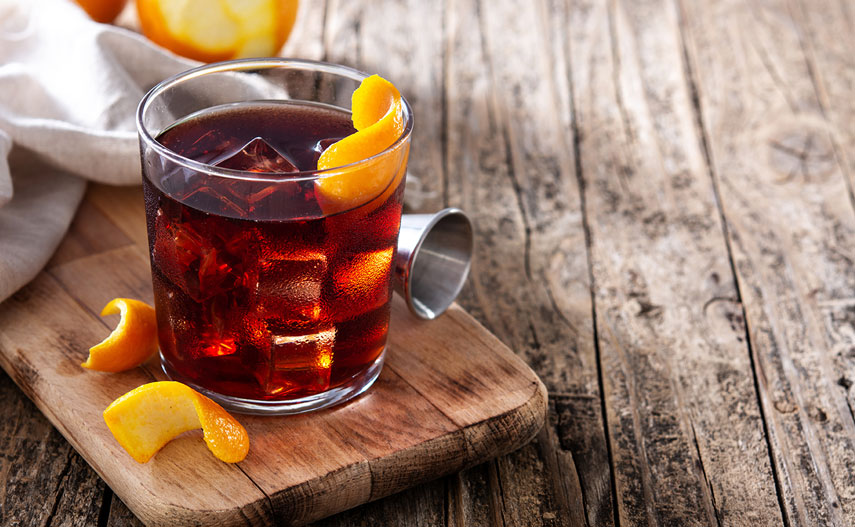 If you're yet to jump on the vermouth bandwagon, here are five irresistible suggestions for enjoying this trendy aperitif in style.
5 vermouths to get involved in this fashionable tradition
If you have been curious about these aperitifs but the ones you have tried have seemed too strong or bitter, it might be because you are yet to discover this famous drink's more casual side. El Bandarra, named as a declaration of intent, is a tribute to the smooth and sweet vermouth of the 50s that was enjoyed in that era's typical bars. This is the most "mainstream" version and the perfect introduction to this renewed tradition, with style and modernity. Have you tried it?
Making a rosé vermouth is the pinnacle of delicacy. Bodegas Lustau jumped into producing Lustau Rosé, an attractive and glamourous vermouth with a strong Andalusian accent that is made from the combination of a fine, dry and light Palomino wine, a Moscatel wine that is sweet and floral and a vivid and elegant Tintilla de Rota red wine, a coupage that perfectly balances with the chosen botanicals and has a touch of bitterness that balances the sweetness.

Lustau Rosé vermouth has been so successful that it has been awarded "Best Sweet Vermouth in the World" at the World Vermouth Awards in 2020. It looks and tastes great if you serve it in a large glass with ice, your favourite tonic and a slice of grapefruit. People will be blown away!
Punt E Mes is a legendary vermouth. It all started in Italy in 1870 when a stockbroker, who was discussing the "point and a half" rise in shares that day with his colleagues, asked the barman at the Carpano bar to serve him his usual Carpano vermouth but "Punt e Mes", a touch of sweetness and half a measure more of bitterness. The drink became popular and today Casa Carpano and its vermouths are sought after around the world.
This vermouth was awarded the "Best semi-sweet vermouth in the World" at the "World Vermouth Awards" in 2020. If you are a true vermouth fan, you have to try it!
Wermut in German means wormwood, the herbaceous plant (artemisia absinthium) that is essential for making this famous aperitif, the one that gives it its characteristic bitterness, which peaks our appetite and helps digestion. So we had to include a German vermouth on our list, the Vermouth Belsazar Dry, which is made from fruit spirits that come from the Black Forest and is dry, like summer in Berlin. Fruit, chamomile, bitter notes of Seville orange, gentian and absinthe bring versatility, freshness and distinction to the perfect vermouth for those who don't like too much sweetness.
France is another country with an old and long vermouth tradition, making predominantly drier styles. With more than two centuries of history, the Noilly winery produces vermouths that are well know around the world. Their specialty is dry white vermouths but Noilly Prat Rojo is made with a selection of 29 spices, fruits and botanicals from around the world to produce a delicious vermouth that is sweet and bitter in perfect balance. Noilly Prat Rojo is perfect for enjoying alongside appetisers with charcuterie or desserts with chocolate. Fancy trying it?
At Decántalo we have a great selection of vermouths and in our article Long live vermouth!, we explain what they are, their history, the styles and how to store them. Now is your chance to try them!

Source Image: Bertrand71 on Pixabay.