Right to return (14 calendar days)
Customer rating: Excellent
Spy Valley Pinot Noir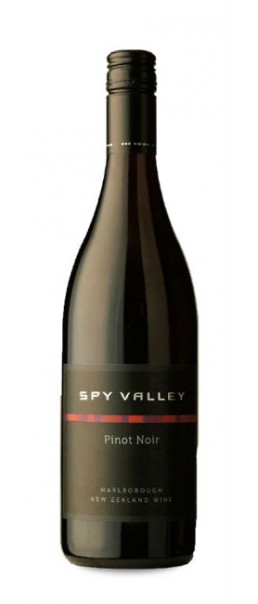 Red wine Aged in wood Respectful agriculture.

Alcohol:
13.00%

Designation:
Marlborough

Winery:
Spy Valley

Volume:
75 cl.

Production area:
South Island

Varieties:
100% Pinot Noir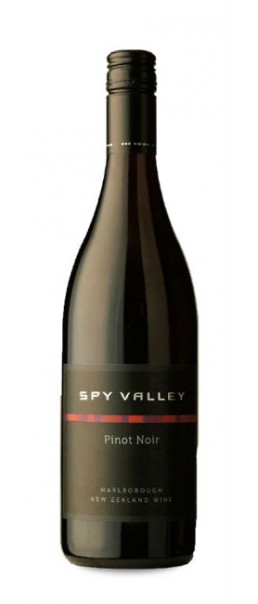 Red wine Aged in wood Respectful agriculture.
Service
Pairing
Charcuterie, Legumes, Cured cheeses, Red meat
Style Spy Valley Pinot Noir 2019
Characteristics Spy Valley Pinot Noir
Spy Valley Pinot Noir is a barrel-aged red wine made from the Pinot Noir variety by the Spy Valley winery on South Island (New Zealand).

Established in 1993 by the Johnson family, Spy Valley is one of the pioneering wineries in the Marlborough subregion (Wairau Valley). An area with stony soils and good drainage that produces exceptional fruit to make the most vibrant wines, which have put this family winery among the 20 best new generation wineries in the world.

The Spy Valley Pinot Noir vineyards are located on the Omaka River terraces, in the Wairau Valley (Marlborough). Accredited by the New Zealand Sustainable Viticulture scheme, these strains are planted in clay, gravel and silt soils and cultivated using environmentally-friendly agriculture. A careful working of the land that culminates in a manual harvest at the optimum point of ripeness.

Spy Valley Pinot Noir is vinified separately depending on the origin of the grape. Most of the clusters are destemmed, leaving a small proportion whole. Fermentation takes place in open vats at a controlled temperature. Finally the wine ages in barrels for 11 months before the best batches are combined.

Spy Valley Pinot Noir is the result of the natural qualities of Marlborough, an exquisite valley where the Pinot Noir variety grows in its finest and most vibrant expression.
Real reviews from customers who have purchased this product

Alcohol

Production area

Designation

Winery

Varieties

Volume