Right to return (14 calendar days)
Customer rating: Excellent
Lo Ebre
A historical white made with red grapes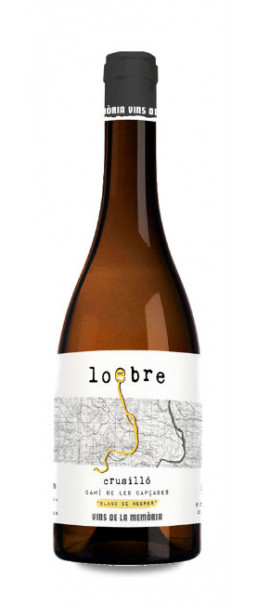 White wine Aged on its lees Organic. 3 months in tank.

Alcohol:
13.00%

Designation:
D.O. Terra Alta

Winery:
Vins de la Memòria

Volume:
75 cl.

Production area:

Catalonia

Varieties:
50% Cariñena, 50% Garnacha Tinta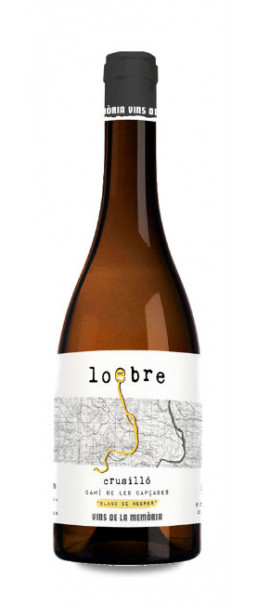 Organic
White wine Aged on its lees Organic. 3 months in tank.
Service
Pairing
Cod, Semi-mature Cheese, Mushrooms, Pasta with fish sauce, Soupy rice
Style Lo Ebre 2020
Characteristics Lo Ebre
Lo Ebre is an organic white wine made by the Vins de la Memòria winery with the Garnacha Tinta and Cariñena varieties in the D.O. Terra Alta.

Vins de la Memòria is Xavi Nolla's tribute to his grandfather and to all the men and women who died in the Spanish civil war. Starting with the land where the Ebro battle was fought, he produces very personal organic wines with the region's native varieties. Lo Ebre is inspired by the river that formed a natural barrier between the two sides of the conflict and that was the scene of a very long and hard battle.

Lo Ebre comes from a 0.7 hectare vineyard lying 460 metres above sea level with a limited yield of 3,000 kg per hectare. Cultivation is completely ecological. No pesticides or herbicides are used and instead they use sustainable techniques that do not harm the environment. The harvest is carried out manually at the optimum moment of ripeness.

In the winery, the lighter pressed musts are selected without macerating. Lo Ebre then ferments spontaneously in stainless steel tanks with native yeasts where it is allowed to rest on lees for 3 months. It is then bottled and lightly filtered.

Lo Ebre is a white wine made with red varieties. A rare wine filled with good and varied sensations.
Real reviews from customers who have purchased this product
Tasting notes Lo Ebre
Lo Ebre 2018 is a pale yellow white wine with red glints. On the nose it is very expressive with red fruits and hints of quince. On the palate it is powerful, silky and vibrant with citrus and salt touches.

Alcohol

Production area

Designation

Winery

Varieties
50% Cariñena, 50% Garnacha Tinta

Volume
Others wines Vins de la Memòria