Right to return (14 calendar days)
Customer rating: Excellent
La Barajuela Raya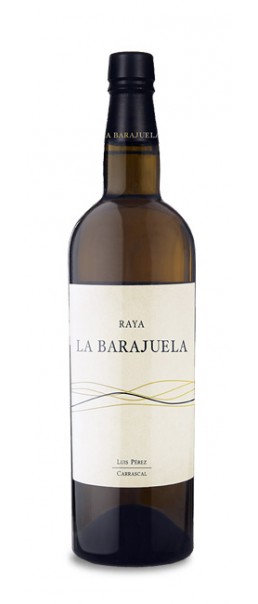 Oloroso (37,5 cl. (3/8)).

Alcohol:
15.00%

Winery:
Bodegas Luis Pérez

Volume:
37,5 cl. (3/8)

Production area:

Andalusia

Varieties:
100% Palomino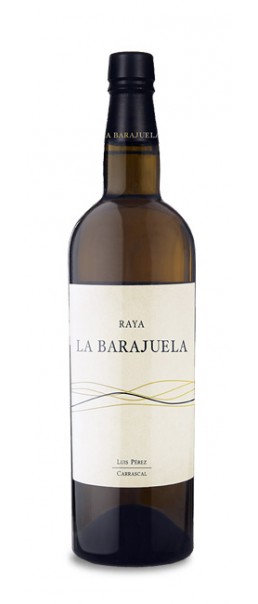 Oloroso (37,5 cl. (3/8)).
Service
Pairing
Cured cheeses
Characteristics La Barajuela Raya
La Barajuela Raya is a fortified wine without a denomination of origin made by Bodegas Luis Perez in Jerez de la Frontera, Cadiz.
After a long career in the oenology world, particularly in research, Luis Pérez set up his own project in 2002 with the aim of recovering the red wine tradition of Jeréz. On his 25-hectare Hacienda Vistahermosa estate, he decided to plant red varieties on 14 of them and start making wines that showcase the full character of the terroir and the vintage.
The Barajuela project was the product of the innovative mind of Luis Pérez Vega, son of Luis Pérez Rodríguez and current director of the winery, who decided to make traditional sherry wines, without topping up the wine. To do this, they start with the oldest vineyards of the estate, with low yields, and the typical albariza soil that helps create a good concentration allowing the wines to naturally reach over 15% alcohol. The name Barajuela comes from this soil, because the albariza in this area is layered, giving the appearance of a pack of cards.
To make the different wines in the Barajuela range, they decided to harvest in three stages, once in July, when they thin out the vines, using these grapes to distil and produce a single-plot brandy. The second harvest collects 690kg each time, taking the grapes to the winery and leaving them to "sunbathe" for 24 hours to increase the concentration and alcohol content, using these grapes to make their finos. And the third harvest happens later and the clusters are used to make Oloroso.
With La Barajuela Raya, Luis Perez's son recovers a 19th century production, the old Raya Jerezana, a wine that was only made in select vintages and is part of the oloroso family because of its characteristics. This is an unfortified wine, made with Palomino Fino grapes from a vineyard over 40 years old, Finca El Corregidor, located in the centre of Carrascal.
After the two months of harvesting, the bunches of grapes from the last pass are selected for production and left in the sun. They are then pressed in a small vertical press. The resulting must is transferred to the barrels without racking and ferments there with native yeasts for 4 months. It then undergoes a static oxidative aging, without using the typical criaderas and soleras system.
La Barajuela Raya is a fortified wine made through oxidative aging, it is mature and dry. Sweet notes on the nose, like quince, jam and honey, with a touch of citrus. On the palate it is very flavoursome with a dry and lingering finish. There are very few bottles of this delicious, rare wine.               
Real reviews from customers who have purchased this product
Ratings La Barajuela Raya

Alcohol

Production area

Winery

Varieties

Volume
Others wines Bodegas Luis Pérez