Right to return (14 calendar days)
Customer rating: Excellent
Keermont Syrah
A tasty red that is the perfect introduction to South Africa's Syrah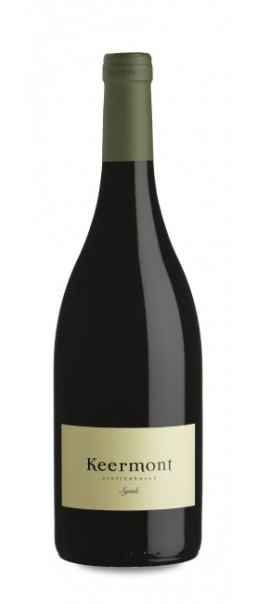 Red wine Aged in wood Organic. 20 months in French oak barrels.

Alcohol:
14.30%

Designation:
WO Stellenbosch

Winery:
Keermont

Volume:
75 cl.

Production area:
Coastal Region

Varieties:
87% Syrah, 13% Mourvèdre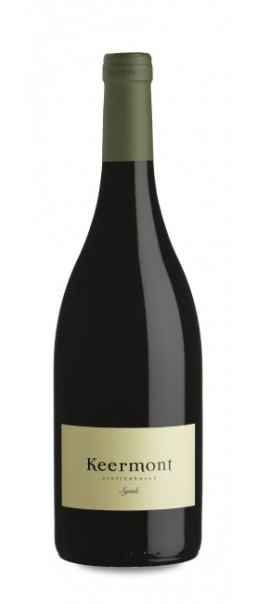 Organic
Red wine Aged in wood Organic. 20 months in French oak barrels.
Service
Pairing
Red meat
Style Keermont Syrah 2016
Characteristics Keermont Syrah
The Syrah grape is one of the most widely planted grapes in the world. This red grape originates from Siraz, a town in present-day Iran. The traditional belief was that it was brought to Mediterranean civilisations from there by Greek sailors; but recent studies have shown that its origins are actually in the Dauphinate, in southeastern France.
Be that as it may, it is certainly true that this grape has spread throughout the world to countries like Spain, Italy, Argentina, California and even Mexico. It was one of the first varieties to be planted in South Africa. With this in mind, it is quite common to find large plots of Syrah vineyards here. The Keermont winery located near Stellenbosch has three: Steepside Syrah, Topside Syrah and Sweetwater Syrah. They are all different, with different levels of ripeness, but with the strength of the variety in common.
These three vineyards, located in the Blaauwklippen valley, are brought together in the Keermont Syrah. This red wine is made after an extensive selection process in the winery, owned by Mark and Monica Wraith. The plots are harvested and vinified separately. In the winery the grapes are destemmed and fermented. Finally, it ages for 20 months in French oak barrels before being bottled by hand and unfiltered.
Real reviews from customers who have purchased this product
Tasting notes Keermont Syrah
Keermont Syrah 2015 is a red wine made from Syrah (87%) and Mourvèdre (13%). On the nose it brings back memories of a bouquet of wild flowers, sweet cherries and spices. On the palate it is elegant, with clean acidity and notes of plum. The tannins are vibrant and firm, with a long, succulent finish.

Alcohol

Production area

Designation

Winery

Varieties

Volume