Right to return (14 calendar days)
Customer rating: Excellent
Highland Park 12 Year Old Single Malt Whisky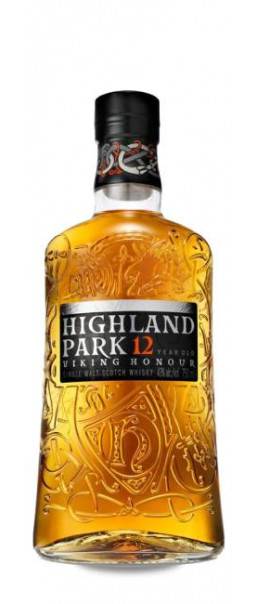 Smoked and rounded sweetness that is full of malt. Its finish is sweet and persistent, with notes of heather and a slight smokey note.
Bright amber.
Sweet heather honey notes with a smoked touch of peat.
Whisky escocés (70 cl.).
Characteristics Highland Park 12 Year Old Single Malt Whisky
Highland Park 12 Year Old is what started it all for Highland Park. Presented for the first time in 1979, Highland Park 12 Year Old is at the core of this range. With its rich, well balanced malt tones and its smokey floral notes, Highland Park is a distinctive pure malt whisky.
Highland Park is made with the same beliefs and integrity as always, following the same quality standards of 1798. This does not mean that the distillery has stayed stuck in its ways. Innovation is only implemented when it represents an authentic improvement for the whisky rather than for profitability.
This is what makes Highland Park great. This brand has become the best spirit in the world, and this award is no coincidence since the feat was repeated in 2009 and 2013. Based on an uninterrupted whisky tradition that dates back over 200 years, Highland Park is without a doubt the most prestigious malt whisky in the world. As everyone knows, respect is earned, and this distillation tradition, attention to detail and honesty have been combined to achieve this.

Real reviews from customers who have purchased this product
Others spirits Highland Park Distillery