Gaba do Xil Branco
An expressive and bright Godello
Tipo de Uva:
100% Godello
Free shipping to mainland Spain and 50% discount to the Balearic Islands on orders over 150€
Right to return (14 calendar days)
Customer rating: Excellent
Service
Pairing
Complex salads, Blue fish, Soft cheese
Style Gaba do Xil Branco 2020
Characteristics Gaba do Xil Branco
Gaba do Xil Branco is a white wine from Valdeorras prepared by Telmo Rodriguez Wine Company. This is a varietal Godello.
Grapes for Gaba do Xil Branco are grown at approximately 550 metres. The soils are very fertile. The production is therefore limited, but high quality.
The harvest is done manually and a first selection takes place in the vineyard. Once in the winery, Gaba do Xil Branco performs a alcoholic fermentation in stainless steel tanks with selected native yeasts.
Gaba do Xil Branco is bottled and goes to market without aging. The leader of the winery is Telmo Rodriguez Telmo. He trained in Bordeaux and Rhone.
The project aims to produce wines from native varieties spread over different parts of the Spanish territory.
Real reviews from customers who have purchased this product
Ratings Gaba do Xil Branco
Tasting notes Gaba do Xil Branco
Nice and fine. Slightly fruity, long finish and good acidity.

Pale straw yellow.

Fruity and citrus notes with mineral aromas. Intensity rather low.
A pleasant texture which is creamy and silky. Tasty and long finish, strong acidity.

Pale straw yellow.

Frank aromas and fruit on a mineral background. Rather low intensity.
Tipo de Uva:
100% Godello
Tipo de Uva:
100% Godello
Others wines Telmo Rodríguez
It is safe to say that Telmo Rodríguez has the reputation of being one of the pioneers and best "driving winemakers", that is, winemakers that travel to different areas to produce wines from the same harvest, using only native varieties from their original regions, apart from paying special attention to the recovery of abandoned vineyards. Currently, Telmo Rodríguez, who enjoys being a winemaker more than an oenologist, is known in the wine industry for being one of the promoters of Spanish winemaking.
Pure Verdejo

D.O. Rueda (Castilla y León)
6x
-5%
€18.05
unit
A fresh and honest white wine from Telmo Rodríguez

D.O. Rueda (Castilla y León)
Pictures and situation Telmo Rodríguez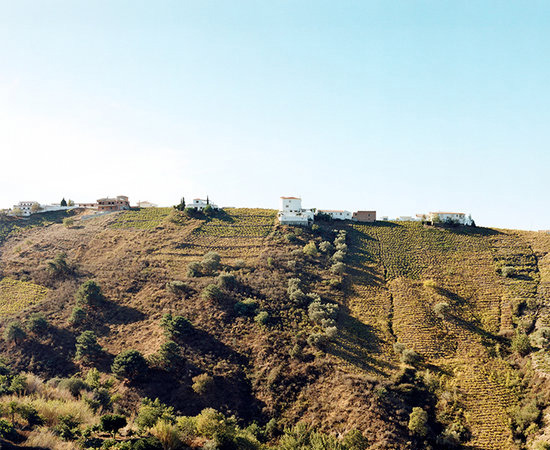 Others wines D.O. Valdeorras
This Denomination of Origin occupies part of the beautiful valleys of the rivers Sil and Jares in the Northeast of the province of Orense.
Vineyards line the slopes of the mountains that frame the river valleys and at the bottom of them, occupying floors slate of very good physical condition and adequate fertility, sometimes on steep slopes.
The variety of higher quality and prestige, among whites, is the Godello, white wine grape that provides very fine fruity and floral aroma and excellent structure in the mouth. Next to this is the providing variety Tinta Mencia reds, purple, intense and elegant aroma and soft fleshy fruit not without its nerve.
Pictures and situation D.O. Valdeorras