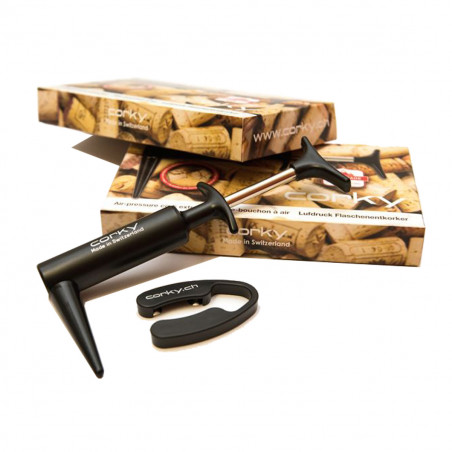 Corky Corkscrew air pressure wine opener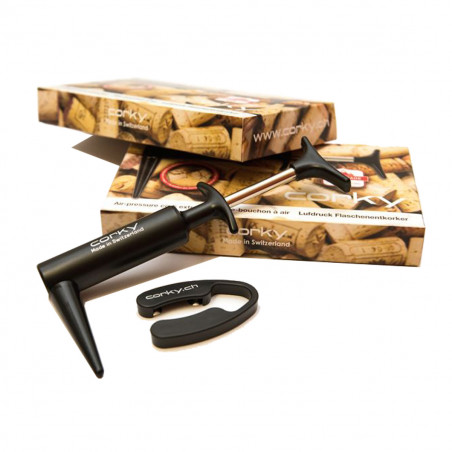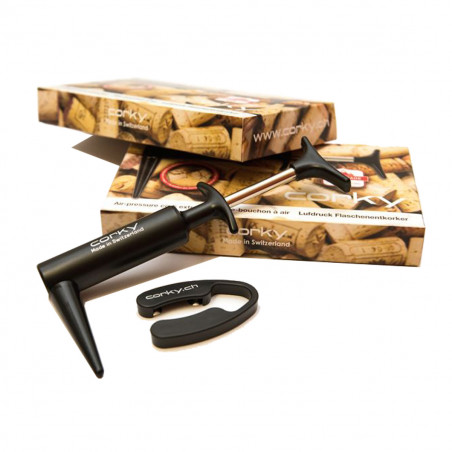 Alcohol-free
The Corky Corkscrew air pressure wine opener is a pressurized air corkscrew for uncorking bottles with minimum effort and without damaging the cork no matter how old it is.
The Corky Corkscrew air pressure wine opener injects pressurized air into the space between the stopper and the wine, by means of a fine needle that goes through the cork, causing the stopper to come out easily. Just a few movements will be enough, since the maximum amount of air is injected each time.
This is a quality Swiss product with a 2 year warranty.
Presented in a gift box that includes the wine opener, a capsule cutter and two anti-drip plates.
The Corky is made in Switzerland. Backed by over 50 years' experience, it was the first air pressure wine opener in the world. It is currently sold to more than 80 countries.
Real reviews from customers who have purchased this product
Right to return (14 calendar days)
Customer rating: Excellent
Otros productos de la categoría Corkscrews