How does altitude influence wine?
High altitude wines or mountain wines are those that come from vineyards growing 500-800 metres above sea level. You're probably familiar with them but do you know how altitude influences a wine?
The influence of altitude could be considered a characteristic of the vineyard that could be a determining factor in a wine, just like the varieties used to make it, the quality of the grapes, the characteristics of the terroir, the climate or the harvesting and winemaking techniques.
The higher the altitude, the lower the temperature, which can drop by almost one degree every hundred metres. This coolness in the climate makes the wines fresher, more acidic and longer-living.
High altitude vineyards also allow greater temperature variations. If a vineyard is located in a place with high daytime temperatures that are not compensated by cool nights or if the climate is practically the same throughout the year, it is very difficult for the grapes to reach the right levels of all the characteristics needed for quality ripeness: sugar, aroma, tannins, etc.
Without differing temperatures, it is also difficult for the grapes to maintain the natural acidity needed to produce fresh and smooth wines. The grapes benefit from closer contact with the sun, which gives character to the fruit and will ultimately also influence the personality of the wine.
The higher the temperature, the faster the fruit ripens, which results in a higher concentration of sugar that will later turn into alcohol, giving rise to warmer wines with lower acidity. On the other hand, in high altitude vineyards, the lower temperatures slow down the ripening of the grapes, which helps create a better balance between sugar and acidity and enhances the flavours, to develop more aromas and to give a lively colour.
A higher altitude can also improve air circulation, which results in healthier vines because the air helps to reduce the humidity that can lead to diseases that affect the vine.
High altitude wines usually have a more intense colour, a better expression of the grape variety's characteristics, concentrated aromas and flavours, ripe fruit notes, greater tannins, a higher natural acidity and, above all, plenty of freshness and smoothness.
But it's not all plain sailing. At high altitudes, oxygen decreases and there is an increased risk of the vineyard being affected by more common adverse weather like frost, hail and strong winds. As well as that, not all varieties will grow at a high altitude and, because of their location, many of these vineyards are difficult to access, requiring a costly investment to build terraces to plant, cultivate and harvest these vines.
The highest known vineyard in the world is in Tibet, at 3,563.31 metres above sea level, according to Guinness World Records. That means it is higher than some of the highest vineyards in Argentina, another country that is very familiar with mountain wines, since it has plots at altitudes ranging from 1,700 to 3,300 metres above sea level.
In short, altitude does influence wine and to give you a taster, here are four wines from different places to introduce you to the qualities of these delicious high altitude wines.
Four high altitude wines to take you on a ride through the clouds
Italy:
Eduardo Torres Acosta is a winemaker from the Canary Islands. He was born in Tenerife and learned to make wine from his father and grandfather, who made wine the traditional way. Eduardo, after studying oenology, moved to Sicily where he gained his early experience with Arianna Occhipinti, a young but great Italian oenologist. This is where he makes wines from grapes grown on old vines planted in vineyards at different altitudes, ranging from 550 to 750 metres above sea level. One example of these wines is Versante Nord, a biodynamic red made from the Nerello Mascalese variety which is fresh and full of fruit with all the character of Etna's volcanic soil.
Greece:
Naoussa is located in the north of Greece, in the region of Macedonia. Here they made red wines with the Xinomavro variety, which is often compared to the Italian Nebbiolo grape. Thymiopoulos Naoussa Alta is a Xinomavro red wine that comes from plots lying at 450-650 metres above sea level, the highest part of Naoussa. Apostolos Thymiopoulos is a light and fresh wine, with a Mediterranean personality and a character marked by the schist and granite soil it comes from. A refreshing introduction to the interesting world of Greek wines.
Argentina: 
As we've already said, if any country knows about high altitude wines, it's Argentina. Atamisque Malbec is made with the country's flagship variety: Malbec, which comes from vines over 90 years old growing at 1,100 metres above sea level in the Uco Valley. Atamisque Malbec is an intense and elegant wine that offers an excellent concentration of aromas and fruit flavours and is surprisingly unctuous and balanced.
Spain: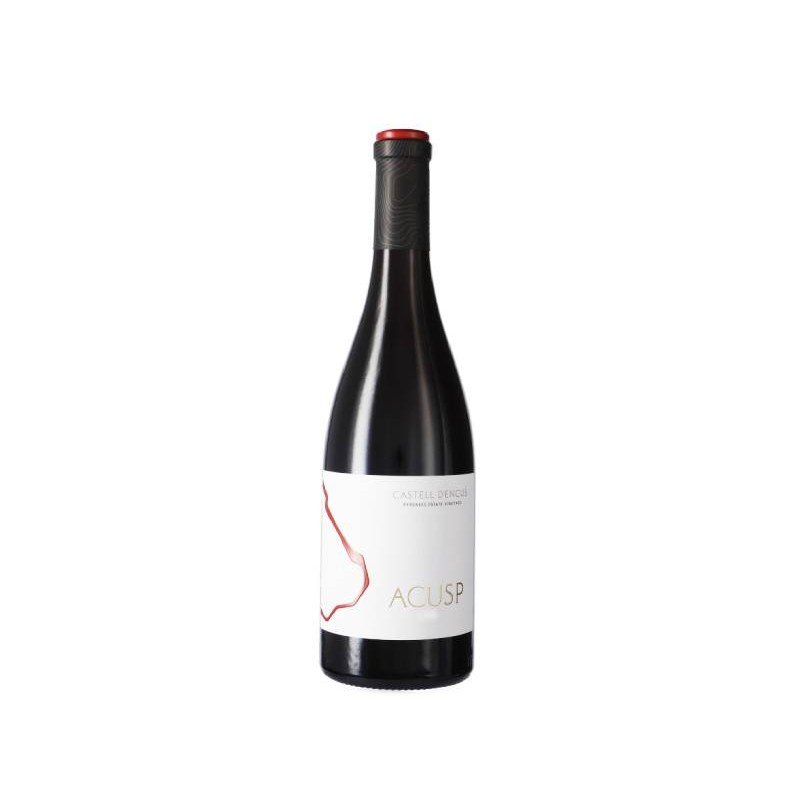 If there is one winery you cannot miss it is Castell d'Encús, and not just because its vineyards are planted at an altitude of more than 1,000 metres above sea level. Located in Pallars Jussà, a Catalan region that borders the Pyrenees, they also have stone wine presses dating back to the 12th century where the wine ferments. The winery is run by Raül Bobet, an oenologist with a great experimental approach and respect for the terroir, which has resulted in some of the most refined wines in the country. A great example of this is Acusp, a red wine made with Pinot Noir that is high in every sense of the word. It proves that this elegant red grape can express itself in all its splendour even outside of France, its country of origin. A wine that you have to try at least once in your life.