Right to return (14 calendar days)
Customer rating: Excellent
Albet i Noya Finca La Milana in a case
The whole personality of the estate in a box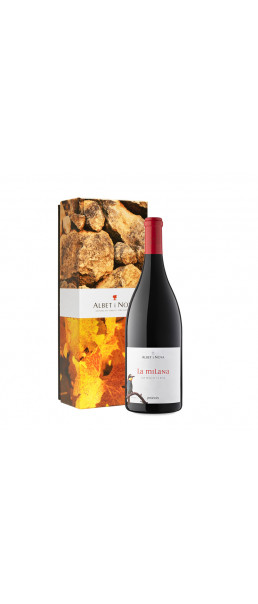 Red wine Aged in wood Organic and Vegan.

Alcohol:
14.00%

Designation:
D.O. Penedès

Winery:
Albet i Noya

Volume:
Gift

Production area:

Catalonia

Varieties:
34% Ull de Llebre, 33% Caladoc, 33% Merlot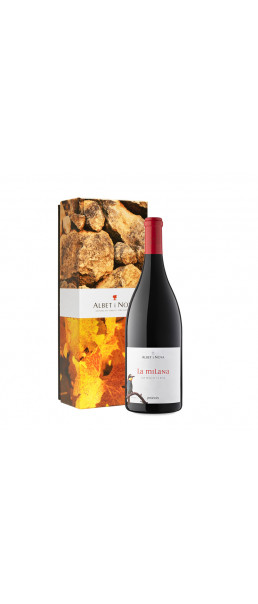 Organic

Vegan
Red wine Aged in wood Organic and Vegan.
Characteristics Albet i Noya Finca La Milana in a case
As the first Spanish winery to produce organic wines, Albet i Noya has a long history of producing wines without using chemical products. The result of this experience is Albet y Noya Finca la Milana, a coupage made with the Merlot, Ull de Llebre and Caladoc varieties grown on vines planted more than 150 years ago by Mr. Milà's wife, hence the name La Milana wine. A full-bodied and sweet red wine that reflects the heart of the DO Penedès and that, presented in a lovely box, becomes a valued gift.
Real reviews from customers who have purchased this product

Alcohol

Production area

Designation

Winery

Varieties
34% Ull de Llebre, 33% Caladoc, 33% Merlot

Volume
Others wines Albet i Noya
Albet i Noya was, among other things, the first national winery to make organic wines. In 1978, Josep Maria Albet i Noya represented the Unió de Pagesos in the Regulatory Council of D.O. Penedès, when a Danish company addressed the D.O. looking for a producer of organic wine. At the time, there were no organic producers in the entire state, and the Council discussed the issue with Josep Maria, a strict vegetarian. From then and until this day, his wines are the paradigm of the strictest organic production and, undoubtedly, one of the most exciting innovations of Penedès. It has positioned itself on the market, with boutique wines made in a modern way, with a characteristic and personal Mediterranean style.